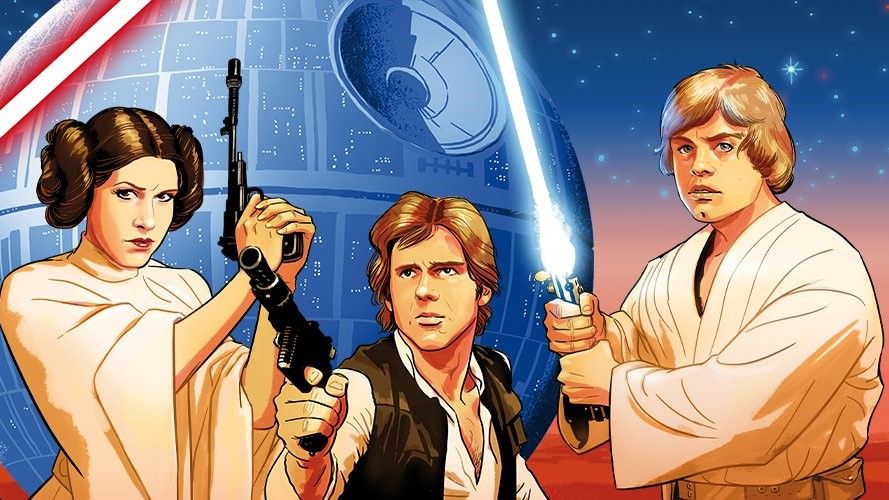 Tabletop company Fantasy Flight Games has announced Star Wars: Unlimited (opens in new tab), a new TCG covering the full breadth of the setting. It's described as a "fast-paced, dynamic game that is both easy to learn and strategically deep", aiming to please casual players and tournament die-hards alike.
The cards will feature characters, ships, and locations, drawing from the "movies, TV series, comics, video games, and everything in between". I can see it now: a competitive scene flooded with Durge aggro and Quinlan Vos control decks.
The intention seems to be for this to be the be-all, end-all of Star Wars TCGs, with something for everyone—and presumably a long lifespan. It certainly makes sense to go broad when your competition is behemoths like Magic: The Gathering and the Pokémon TCG, not to mention potential threats like Disney Lorcana (opens in new tab) on the horizon.
But this may also be a bit of an attempt to wipe the slate clean. Fantasy Flight Games has a certain amount of egg on its face when it comes to card games. Its previous Star Wars TCG Destiny (opens in new tab) died a quiet death (though COVID-19 certainly didn't help its chances); the unique and popular Keyforge was placed on a long hiatus and then handed off to another company seemingly because of a computer glitch (yes, really (opens in new tab)); and fans are still lamenting the untimely dumping of Android: Netrunner. A big, broad, successful Star Wars TCG would certainly fit nicely into the company's impressive portfolio of board games, tabletop RPGs, and card games.
If any company has a chance at launching a new staple TCG today, it probably is Fantasy Flight Games. "Star Wars: Unlimited is the culmination of FFG's rich history mixed with the celebrated Star Wars brand," says the company's statement. "As a studio, we are putting unprecedented resources across every department into this game." That's a lot of expertise in Star Wars and tabletop games, and, with enormous board game publisher Asmodee as its owner, a lot of potential resources.
We'll find out if the Force is with Fantasy Flight Games when Star Wars: Unlimited launches in 2024.
Source: https://www.pcgamer.com/this-new-star-wars-tcg-is-raring-to-go-toe-to-toe-with-magic-the-gathering