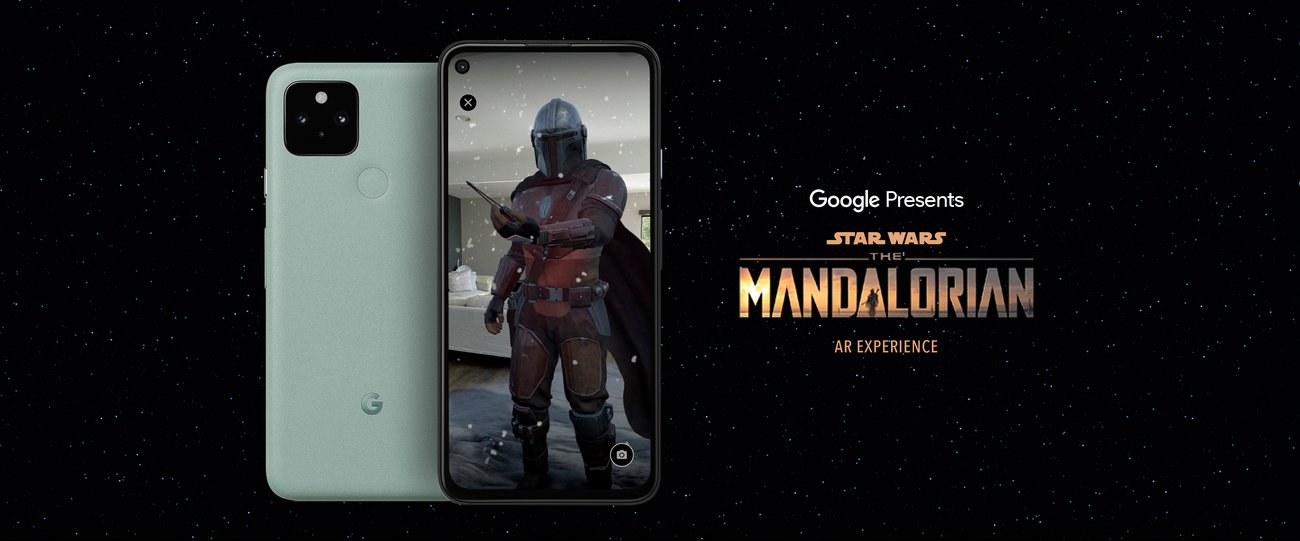 From dinosaurs to astronauts, Google has been bringing objects and creatures to life with augmented reality. Now, people using compatible Android 5G devices can interact with heroes from the Mandalorian in their own space.
"The Mandalorian" AR Experience puts you in the shoes of a bounty hunter following the trail of Mando himself, Din Djarin and the Child. Explore the world of "The Mandalorian," interact with characters in augmented reality and capture your very own scenes to share with friends.
To create this original experience, Google, Disney and Lucasfilm worked together to imagine a next-generation augmented reality app optimized for 5G devices. Our teams collaborated to build hyper-detailed models and life-like animations—all while packing scenes with fun surprises.
Using ARCore, Google's developer platform for building augmented reality experiences, we created scenes that interact with your environment and respond to your surroundings. You can discover and unlock even more effects based on your actions. And thanks to the new ARCore Depth API, we also enabled occlusion, allowing 3D scenes to blend more naturally with our world.
Source: https://blog.google/products/pixel/mandalorian-in-ar/