Today we'll talk about PIA (Private Internet Access), a popular VPN that has been in business for almost 20 years. In the interest of full disclosure be aware that this writer used PIA for several years before switching to ExpressVPN in 2018.
To help you decide whether PIA is the best VPN for you, we divide this review into several sections. They include:
Device Support
Speed
Security and Privacy
Geographic and Legal Considerations
Global Coverage
Streaming and Torrenting
Additional Considerations
Customer Support
We'll also fill you in on a surprising side issue that may or may not influence your decision. Shall we begin?
PIA offers client applications for the mainstream operating systems. It also provides browser extensions for Chrome, Firefox, and Opera.
PIA has greatly improved its desktop clients since I last used the service. The company has created a consistent, attractive client interface across its desktop clients, although the mobile apps and browser extensions don't match them right now.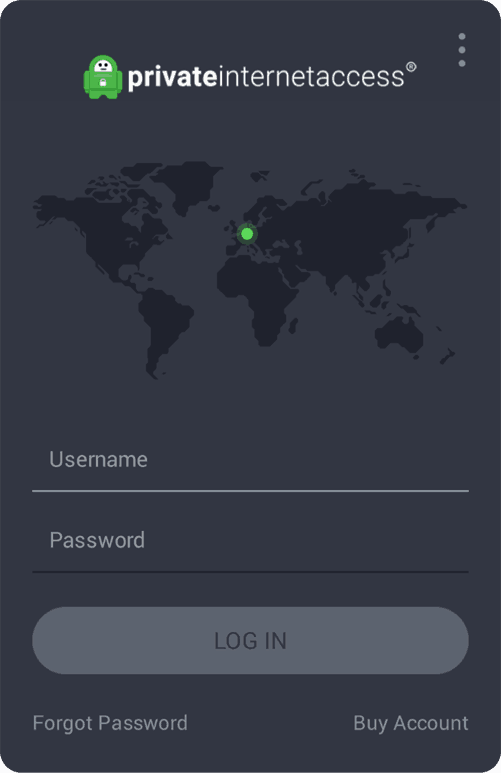 Once you are logged into the client you have access to a wide range of options not normally seen in VPN clients, including a choice of DNS (including one provided by PIA), encryption type, even a light or dark theme for the client itself.
Get Private Internet Access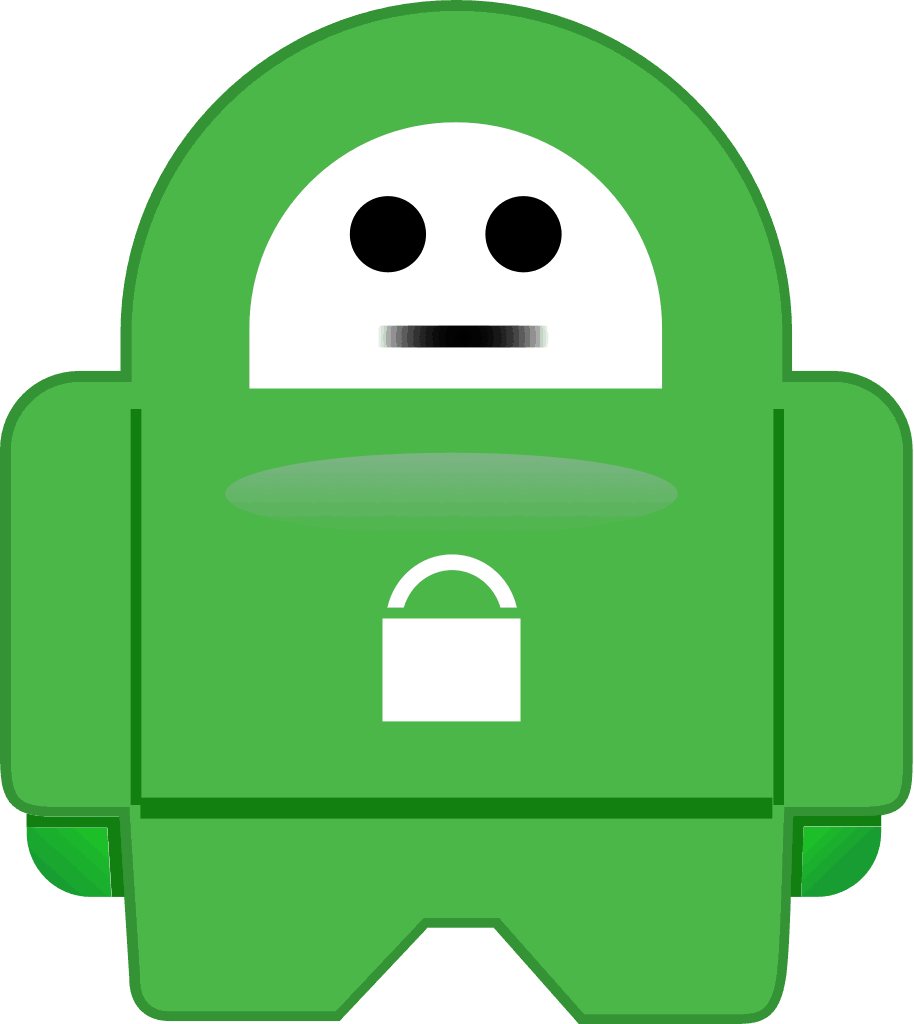 Discussing the speed of a VPN Service is always tough since it depends on so many factors. Where you connect from, when you do it, and which ISP you use for the tests are just some of those factors.
Fortunately, when it comes to PIA, we have some independent test results we can use to answer the speed question. In 2018, one of PIA's competitors commissioned a company called AV-TEST GmbH to do some independent testing. It ran a large set of tests on a dozen VPN Services, including PIA.
The VPN Comparative Test report showed PIA to have better latency (ping), streaming, upload, and download speeds than most of the VPNs tested. Given this, it was surprising that PIA was one of the slowest VPNs among those tested.
These results imply that under most circumstances, PIA will be fast enough for most users. To find out if it will be fast enough for you, we recommend that you take advantage of its 7-day money-back guarantee to run some speed tests using your devices and your ISP in the locations where you are most likely to be using the VPN.
Then compare your test results with the data in this April 5, 2019, Consumer Reports article discussing the download speeds needed to stream different types of multimedia content.
A few rounds of testing in typical situations where you would use PIA should give you enough information to decide if this VPN is fast enough for you.
Now we need to talk about security and privacy. While related, they are not the same thing. The differences become particularly important when talking about PIA since it is based in the United States.
By the time you finish this section of the article, you will have a good sense of how security and privacy differ, and how the two play out with PIA.
Security means being able to keep others from messing with your stuff. Locking the doors of your house provides security for you and everything else in the house. Putting money in a vault provides security for your money.
VPN security is provided by two technologies: tunneling and encryption.
Tunneling involves taking each data packet that moves between your computer and the VPN and putting that data packet inside another data packet. This "outer" data packet has a standard format that is used by the VPN.
The original packet is hidden inside the VPN formatted data packet. To an outside observer, it simply looks like standardized data packets are passing back and forth between your computer and the VPN.
Putting your data packets inside standardized VPN data packets is called encapsulation. The VPN software on your computer and the software in the VPN server both can encapsulate packets into VPN formatted packets and extract them again. Once extracted, these packets function the same way they would have if there was no VPN involved at all.
OpenVPN is widely-respected, open source software that handles encapsulation as well as encryption for the best VPN services.
Encapsulation provides one layer of protection for the messages flowing between your computer and the VPN. But someone with the right software who can intercept the VPN packets flowing back and forth can extract the original data packets.
To deal with this problem, VPNs use encryption. Before encapsulating message packets for tunneling, the VPN software on your computer or in the server encrypts the message packets. In theory, only your computer and the VPN can read packets that are encrypted.
VPNs employ various encryption techniques. Some are now obsolete in that computers have become powerful enough to quickly crack their encryption. Others are too hard to crack but have weaknesses built into them called backdoors that allow anyone who knows how to use the backdoor to easily decrypt the messages.
And others are, as far as we know, uncrackable within any reasonable amount of time and free of backdoors.
PIA supports several of the most popular encryption techniques, including AES-256. This encryption standard is considered "military-grade" as it is used in the most secure military and commercial applications.
Your IP Address can be used to identify your specific computer or mobile device, making it relatively easy to identify you. You want to be sure that your VPN never exposes that information on the Internet.
Without going into too much detail, there are three types of leaks: IP leaks, DNS leaks, and WebRTC leaks. Testing shows that PIA prevents all three of these types of leaks.
Another situation that could cause your IP Address to leak is if your connection to the VPN fails for some reason. Typically if the VPN connection fails, your computer will revert to its normal connection to the Internet. That exposes your IP Address to anyone who happens to be looking.
To deal with this problem, the best VPNs include a Kill Switch. The Kill Switch is software that automatically disconnects your computer from the Internet if the VPN fails.
PIA comes with a built-in Kill Switch. However, the Kill Switch is not enabled by default. You must enable it manually. There was a bit of controversy about the PIA Kill Switch in 2018, with some users reporting that the switch failed to reliably disconnect their computer from the Internet under certain circumstances.
We haven't seen any recent complaints about this issue, but if the Kill Switch is important to you, we suggest you contact PIA Support and ask about this before licensing the product.
Like industry leader ExpressVPN, PIA provides its own DNS service. Many VPNs encrypt messages passing through their network but use third-party DNS servers to resolve IP Addresses.
PIA sets the DNS Server addresses in your operating system to point to its private DNS servers. Directing all DNS requests through the VPN to private PIA DNS servers prevents your IP Address from being exposed as a DNS leak.
PIA Privacy Policy & Confirmation of No-Logs Status
PIA is a "no-logs" VPN. That means it records no data that could be used to track your activities online or associate you with specific activities. Illustrating how serious it is about this, PIA posted this video by Rick Falvinge.
Rick Falvinge founded the Swedish Pirate Party in 2006. Today he is the Head of Privacy at Private Internet Access. In the following video, he explains that PIA does not log and what it would do if the US Government (or anyone else) tried to force it to keep logs.
Rick is a prominent member of the bitcoin cash community and is a very ideologically driven individual and very anti-government. Having someone like that to head your privacy is a very good sign that things are working correctly.
And PIA's dedication to the privacy of its users isn't just talk. It has been demonstrated in two court cases. First, in a 2016 FBI case dealing with a fake bomb threat, and again in a 2018 FBI hacking case, PIA was unable to provide the FBI the information they desired. In both cases, PIA simply did not have the data because it doesn't keep logs of user activity. It only records the email address you use to sign up for its service.
Geographic and Legal Considerations
So far, PIA is looking like a very fine VPN service. It is in this section of the article that things get a little muddier.
Since VPNs exist to provide online privacy and security, where they are located can make a big difference. Different countries have different laws about privacy, Internet use, encryption, censorship and so on.
For example, some countries require all online services, including VPNs, to keep detailed records of where the users go online and what they do. These records must be made available to local law enforcement or government officials as required by local laws.
Other countries are heavy into censorship, demanding that online services (possibly including local VPNs) block users from visiting sites that the local bureaucrats dislike.
The United States takes a different approach. The government doesn't censor sites. Instead, private businesses like Google and Facebook censor content under pressure from politicians and activist groups.
The USA also doesn't require VPNs based in the USA to record everything users do online. Instead, law enforcement and intelligence agencies can force online services, including VPNs, to secretly record data about specific individuals using their services.
What does all this have to do with PIA? London Trust Media, Inc., the parent company of PIA, is based in Denver, CO. That means that it is under US jurisdiction, and could be subjected to pressure from law enforcement and intelligence agencies to secretly record data about you.
Normally servers that are located in other countries are governed by those laws, rather than the laws of the country where the company is based. However, in past disputes, the United States has tried to force companies to comply with US laws even for resources (like VPN servers) that are located outside US territory.
While we urge you to avoid doing anything illegal online, and it is highly unlikely that anyone reading this will be targeted for individual attention by the FBI or NSA, there are other high-quality VPNs that are based in more privacy-friendly jurisdictions.
The Mt. Gox / PIA Connection
If you are into cryptocurrencies you have probably heard of Mt. Gox. This was an early Bitcoin exchange based in Japan. It ended up declaring bankruptcy in 2014 after a lawsuit, seizures of cash by the US Department of Homeland Security, technical problems preventing users from withdrawing money, charges of stolen Bitcoins, amongst other problems.
Mt. Gox creditors claimed to have lost over 2 trillion dollars during this mess. The CEO of Mt. Gox was arrested in August 2015 and charged with several offenses including embezzlement and fraud.
On March 14, 2019, the Tokyo District Court found the former CEO guilty of falsifying data but acquitted him of embezzlement and other charges. He is currently free of jail on a 4-year suspended sentence.
Note:
For much more detail on the
Mt. Gox
case, visit this
Wikipedia page
.
What does the Mt. Gox situation have to do with PIA? Mark Karpelès is the former CEO of Mt. Gox. He was hired as the CTO of London Trust Media, the parent company of PIA, in April of 2018. His hiring raised doubts about continuing with PIA among some users.
The fact that Mr. Karpelès was recently acquitted of most charges is a good sign, although the following passage from a Bloomberg story about his recent court appearance isn't comforting:
"The former Mt. Gox chief executive officer sometimes mixed his personal finances with those of the exchange and fiddled with its accounts, apparently to hide the fact that the platform had lost money to hackers, the Tokyo District Court said on Friday. The court cleared Karpeles of embezzlement charges, concluding that the 33-year-old Frenchman had acted without ill intent."
Mr. Mark Karpelès, Bloomberg.com
Messages take a finite amount of time to traverse the connections on the Internet-based on how far they must go. Connecting to a VPN almost always makes messages travel further. But you can minimize this problem by choosing to connect to a VPN server close to your physical location, or physically close to the Internet resource you want to use.
PIA has servers in 32 countries. This gives you a reasonably good chance of connecting to a VPN server that is physically close. You might want to check out the PIA Network page to see if it has servers where you need them.
As you can see in the screenshot below, as of April 23, 2019, PIA had over 3,300 servers in 52 locations spread across 32 countries.
The PIA network has a good number of servers, but they are located in fewer countries than some of its major competitors like NordVPN and ExpressVPN. Still, unless you need to reach some of the less-popular services in the world, it should suffice.
If you want to access a streaming service that only accepts users from a country that is not listed above, you might want to reconsider. There are plenty of other VPN providers who have a better spread of servers in many locations across the world. If you are looking for a list of our top recommendations see our best VPN guide.
For many people, the number one use of a VPN is for streaming multimedia content and/or torrenting (downloading content). In this section, we'll look into how well PIA serves this audience. We currently rank it number 4 on our best VPNs for torrenting list.
Streaming and Torrenting Speed
PIA servers are generally fast enough for streaming and torrenting without a lot of annoying drops or delays. And like industry leader ExpressVPN, it also provides a SOCKS5 proxy server that gives you a faster connection. But you have to be careful. Why? We'll cover that in the next sections.
Most streaming media companies often have contractual and legal requirements to control where in the world their content is available. For example, Netflix has one library of content for the USA, another for the UK, and so on.
They use a technique called geo-blocking to prevent people from accessing the "wrong" library. This setup means that you may not be able to access the content you pay for simply because you happen to be in another location when you try to connect.
Geo-blocking systems check the IP Address you are using to decide if you are allowed to view the content you are trying to get. You can use a VPN or a proxy to get around this problem. By connecting to the service using a VPN server that is located in an "approved" location, you may be able to evade the geo-blocking system.
Standard proxy servers provide the same kind of location-shifting ability as a VPN, but without the encryption. A SOCKS5 proxy server like that provided by PIA provides more protection than a regular proxy server, but less than a VPN.
In other words, you have a tradeoff to make:
Step 1: You can use the full PIA VPN service when you want to stream content. This is the most secure way to go, but the strong encryption this gives you means you will have a slower connection.
Step 2: You can use the SOCKS5 proxy when you want to stream content. This is faster but less secure than using the full PIA VPN.
You will need to decide what makes the most sense for you in any given situation. One factor to consider is the acceptability/legality of streaming content. If a streaming service figures out that it is you who is trying to get around its geo-blocking, it may ban you. In some countries, it is actually illegal to stream content by getting around the geo-blocks.
Netflix puts a lot of effort into ensuring that its content only gets streamed where it wants it to be. It uses tools like databases of the IP Addresses of known VPNs to try to prevent anyone from getting around its geo-blocking. And Netflix is good at it. PIA has had some success at getting around these blocks, but this is an ongoing battle, and there are no guarantees.
We haven't seen any results showing that the SOCKS5 proxy is better than the full PIA VPN for connecting to Netflix or vice versa. If connecting to Netflix is very important to you, you may want to consider ExpressVPN or NordVPN, both of which have good reputations as VPNs for Netflix.
Security While Torrenting
Being secure while torrenting is an important issue. That's because, in many, if not most countries, torrenting is illegal. The USA, for example, has the DMCA (Digital Millennium Content Act).
Under the DMCA, downloading a copyrighted movie, or even a single 3-minute song can result in up to 5 years in prison and a fine of up to $150,000 per file. Whether or not you consider these penalties wildly out of line with the severity of the "crime," this is the law.
This law does not just apply to commercial pirates. Here are some cases where these massive penalties have been applied:
A college student fined $675,000 for downloading 30 songs.
A single mom by the name of Jammie Thomas-Rasset, who was fined over a million dollars for downloading 24 songs.
Several other countries have similarly brutal copyright laws.
Obviously, the best way to avoid this kind of life-destroying risk is to not download copyrighted content. But if you are one of the tens of millions of people worldwide who intends to torrent multimedia content in spite of such laws, a VPN can provide some protection.
Services like PIA hide your IP Address when you are torrenting and don't keep logs that would allow the authorities to identify you.
The question is what happens if your connection to the VPN fails. With some services, your computer simply reverts to communicating without protection, exposing your IP Address to the world. The better VPNs all implement something called a Kill Switch. This is a system that disconnects your computer from the Internet if the connection to the VPN fails.
PIA includes a Kill Switch that you must enable manually. We strongly recommend that you turn this on and leave it on. Note that as recently as May of 2018, there were online complaints that the PIA Kill Switch was not reliable and sometimes exposed a user's IP Address when it should not have. But we haven't seen any such complaints since then, implying that PIA has fixed the problem.
Additional Considerations
Here are additional considerations to take into account when looking at PIA.
This is one area where PIA shines. It allows 10 simultaneous connections to its service. That is, you can have 10 devices of whatever type actively using the VPN service at once.
This is impressively generous. Most services offer between 3 and 6 simultaneous connections.
Now it is hard to imagine most people needing more than 10 simultaneous connections, but what can you do if you do need more? PIA can be installed on a router, which means that every device connected to that router automatically gets connected to the PIA VPN network.
PIA gives you a couple of ways to set this up:
Step 1: You can buy a router that comes with PIA already installed and configured. You can get routers with PIA pre-installed on them from several manufacturers. More information on this option is available under the Plug n' Play Router Setup heading.
Step 2: You can install PIA on your current router. This takes some technical chops, and not every router is supported. To find out which routers are supported, check the Advanced Router Setup heading.
By this point, you are probably wondering what it would cost you to sign up for PIA. Unlike some of its competitors, PIA makes things simple. Every payment option includes the full-service offering. The only difference is that the price varies depending on the length of the subscription you sign up for. Here are the prices listed at the end of March 2020:
| | | |
| --- | --- | --- |
| Length of Plan | Price | Total Price Billed Up Front |
| 1-month | $9.95 per month | $9.95 |
| 1-year | $5.99 per month (billed once per year) | $71.88 |
| 2-year | $3.49 per month (billed once every 2 years) | $83.87 |
A month-by-month subscription to PIA is about $10 per month, which is pretty typical. As you might expect, if you sign up for a longer-term subscription the monthly price drops. The $3.49 per month price for a 2-year subscription is good, putting PIA in the ranks of less-expensive services.
PIA offers a 7-day money-back guarantee in lieu of a free trial. This is okay, but it would be nice if it gave a longer trial period.
PIA is creative with its payment methods. It supports all the usual credit cards, PayPal, and a range of cryptocurrencies, as shown here:
Beyond this, PIA supports its own gift cards and even allows you to trade in gift cards from various stores to pay for your subscription:
Customer Service was a weak point with PIA when this writer was a subscriber. However, in the last year or so the company has made major strides in this area. As PIA themselves said in 2017:
"…we're putting our money where our mouths are by increasing our customer service budget to better serve you. Additionally, we've increased the qualifications required for our customer support agents. We are implementing more stringent and routine quality assessments of our support agents. Support agents that fall below a certain satisfaction rating, as reported by our customers, will be re-trained in hopes to meet our high quality standards. Should improvement not be realized, we will replace team members on an as needed basis."
Customer Service Department, Private Internet Access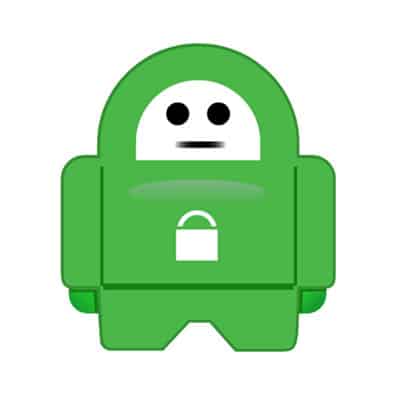 It seems that this increased emphasis has paid off for the company. These days there are few complaints about PIA's support visible online.
PIA is a VPN service that has some strong points and some disappointing negatives. If you need a lot of simultaneous connections at a low price and don't mind a USA-based service, you should definitely check it out. But if you live in the United States or don't need lots of connections at a low price, there are other options that would probably serve you better.
Get Private Internet Access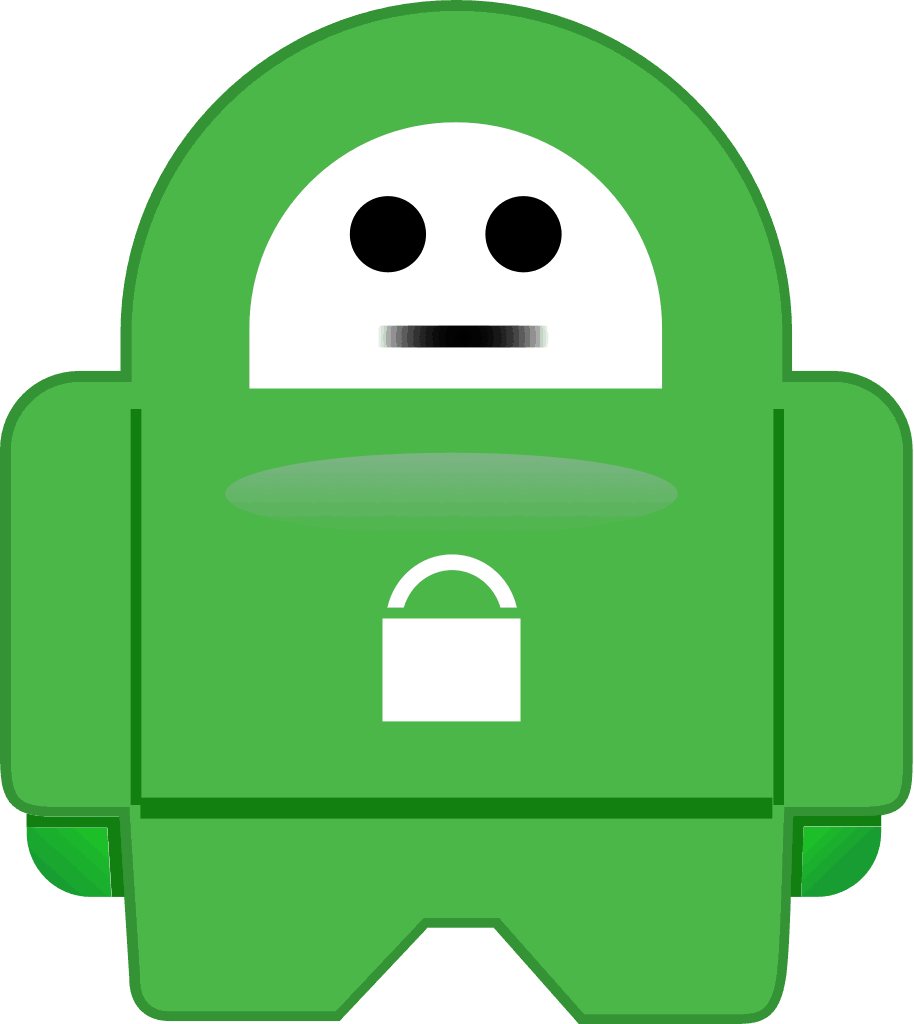 Disclosure: Blokt strives to provide transparent, honest reviews, and opinions. The writer of this article is a user of the product(s) or service(s) mentioned in this article and was not influenced by the respective owners.
We rarely run ads, but sometimes earn a small commission when you purchase a product or service via a link on our site. Thank you kindly for your support.
Read more or donate here.
Source: https://blokt.com/guides/private-internet-access-vpn-review-pia