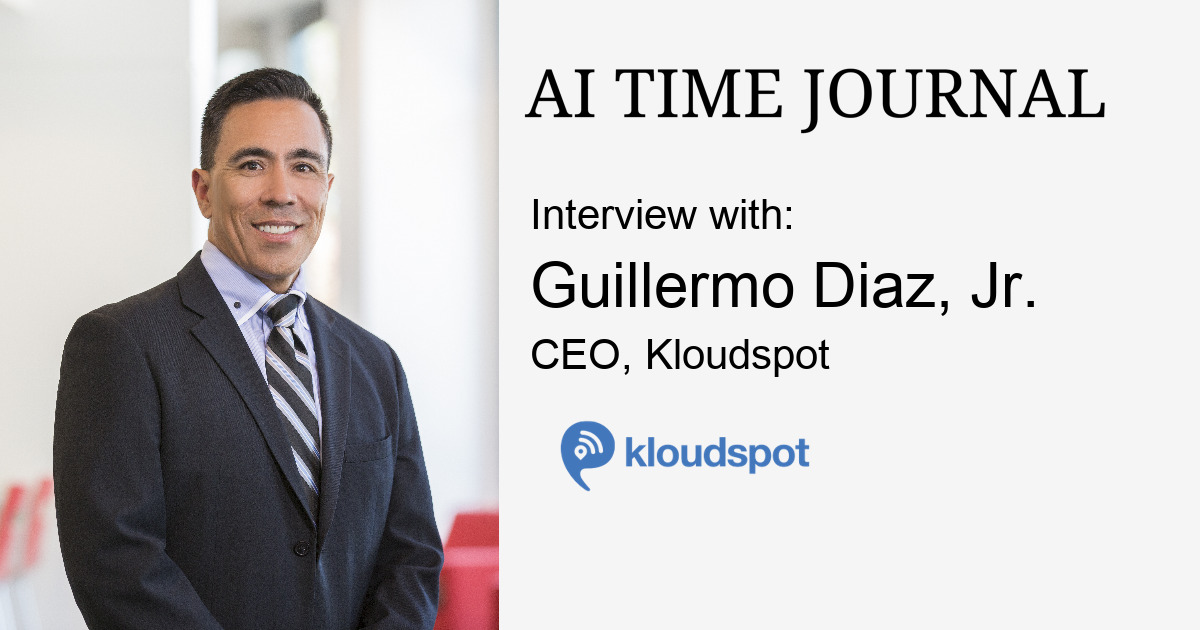 We thank Guillermo Diaz, Jr. from Kloudspot for taking part in this interview and sharing several insights, including:
The use of the Kloudspot platform along with AI and IoT to tackle situations like COVID-19.
An insight into the latest technology used in the Kloudspot platform including ingestion of data from connected devices, chatbots, amongst others.
Challenges in the AI and IoT space and how Kloudspot is staying above its competitors!
COVID-19 hit everyone in every industry hard. So, if you didn't have a strategy for digital transformation before, you do now! Or you need a plan quickly.

– Guillermo Diaz, Jr. – CEO, Kloudspot
1. What is the main mission of your company?
At Kloudspot, our mission is simple. We're here to help organizations leverage the security and flexibility of the network, combined with the power of data and the predictive intelligence of AI and ML to deliver enriching, safe engagements with their customers and citizens in the physical world. We call this navigating the 'Digital New Normal' using 'Position-As-A-Service' and Location-Based Analytics.
2. How do AI, IoT and situation awareness put together through your products help your customers tackle the COVID-19 situation more effectively?
Tackling the COVID-19 pandemic means mitigating the spread of the virus and creating safe 'back to work' and 'back to school' environments. First, the Kloudspot platform ingests sensor data from connected cameras, Wi-Fi as well as Bluetooth, wearables and environmental devices. The platform then uses AI and rules-based automation to derive insights from the data and trigger actions in the physical world. For example, digital kiosks can detect PPE compliance and trigger the offer of a mask. Digital signage can highlight when visitors in a mall or bank are less than 6 feet apart, heat maps on mobile devices can show employees when the density in the break room is clear so they can grab a snack. Contact tracing is easily enabled because the platform has powerful recording capabilities making the process easy, accurate and private. And our open API rules engine allows for easy customization, including defining privacy policies, so customer data is safe.
3. What use cases are your customers using Kloudspot for the most? What are the main USPs of the product which make it efficient and effective to adopt?
Our use cases fall mostly into three main areas: Lifestyle Experiences, Health and Safety Experiences and Workplace/Education experiences. Top use cases include: Making schools and businesses safe to reopen; creating Smart Cities for citizen safety and tourist engagement; enabling theme parks and stadiums to deliver enriched experiences and targeted offers; driving safety and compliance on construction sites; understanding footfall traffic in a mall or office for real estate planning…..even enriching the skydiving experience! The use cases are truly inspiring and endless.
4. What kind of industries or organizations can leverage products like Kloudspot? What challenges do they face, or will they face in the future, that your company can help them overcome? Are most of your customers in a particular industry, and if yes, why?
Any organization looking to better understand what's happening in their physical space and use that data to drive targeted interactions with their constituents can benefit from a partnership with Kloudspot. Most importantly, they can leverage their existing network infrastructures, including BLE, Wi-Fi, cameras and environmental sensors. to create custom applications to help.
Right now, our partners are focused on office spaces, education institutions, and public spaces, as these are some of the first to reopen during the pandemic. The challenges faced today are largely health and safety-related, which is where Kloudspot can help.
In a post-COVID new normal era, the business priorities are going to change. Businesses will be much more focused on spatial analytics, deciding how much office space they need, and how they can best utilize that space. Lifestyle experiences such as shopping malls, stadiums, even pizza kiosk vendors will think more about offering enriched experiences and targeted, relevant offers: we call these physical world engagements.
5. What are some of the latest technologies utilized in your products and how are they helping you?
We use all of the latest and greatest technologies to help create and deliver our products, from cloud services to AI/ML techniques to big data real-time processing techniques. The Kloudspot platform was purpose-built to ride on the edge of any network, and ingest data from any connected device including BLE, Wi-Fi, environmental sensors and cameras, contextualize and process the data, and then leverage common APIs to collaborate with many of the standard business applications our customers use including Slack, Salesforce, Zoom, WebEx and more. And our rules-based engine enables developers to create custom security policies maintaining data privacy.
We are always innovating and looking for ways to improve the capabilities of our platform to deliver great user experiences. In fact, we just released our first KloudBot, a chatbot to support Microsoft Teams users making data accessible right from within the Teams environment. One-click contact tracing, pushing information to digital signs and sharing video of guest arrivals are just some of the exciting use cases.
It's really all about privacy, security and data quality. Making sure data is secure and privacy is protected are table-stakes now with health and safety at the heart of most business solutions.

– Guillermo Diaz, Jr. – CEO, Kloudspot
6. Which AI-related technology do you think would have the most impact in the coming years?
Location, location, location. Location is all about AI as there are N-number of data sources one can use, but the best information comes from intelligently blending different sources and combining data streams in meaningful ways. This is where the Kloudspot platform can really help decrease the time and cost of prediction for customers, as AI helps our platform quickly learn what's important, making prediction easier, more accurate and cost-effective. All while preserving data security and privacy.
7. Do you think the industries are mature and prepared, both infrastructure and knowledge-wise, to adopt AI and IoT related technologies?
COVID-19 hit everyone in every industry hard. So, if you didn't have a strategy for digital transformation before, you do now! Or you need a plan quickly. One example we've seen at Kloudspot is how location-based services was really a nice to have. But with the impact the pandemic has had on businesses, we've seen this shift to mission-critical. And now it's more about location-based analytics and understanding not only where people and devices are located, but what's happening with them and what that information and services can be delivered to engage and delight!
8. How do you stay above the competition with products such as Kloudspot? Do you have to keep constantly updating the technology stack?
The Kloudspot platform is based on open standards and APIs, and a flexible rules-based engine so we can quickly update our connections to IoT devices and business apps. Our team is constantly studying how to improve the platform and deliver integrations and experiences for users of key business applications such as Slido, Slack, Microsoft Teams, SFDC, DocuSign, etc.
9. What are some of the biggest challenges you face in the AI and IoT space?
For me, it's really all about privacy, security and data quality. Making sure data is secure and privacy is protected are table-stakes now with health and safety at the heart of most business solutions. And when combining data streams into digital mashups, you need to ensure that the quality of the data is spot on. There's really no other way to truly decrease the cost of prediction and that's key.
10. How is your company preparing for the next few years in terms of innovation and adoption of the new normal?
We like to think we are helping companies plan and execute their business transformation roadmap to navigate the Digital New Normal. The world where our digital twins inform and drive engagements in the physical world in meaningful ways so organizations can meet constituent expectations and drive impact. What's important now is to listen – actively listen – to our partners and customers on what they are going through now and what is coming next so they are prepared as they face situations like the pandemic and social unrest.
And for Kloudspot, this extends to our culture too. As we build out our growing team, who we bring in reflects who we are and how we serve our customers.
I want to build a company that reflects the world we live in today, and one we will be proud to leave behind for the next generation. To me, that's true corporate social responsibility.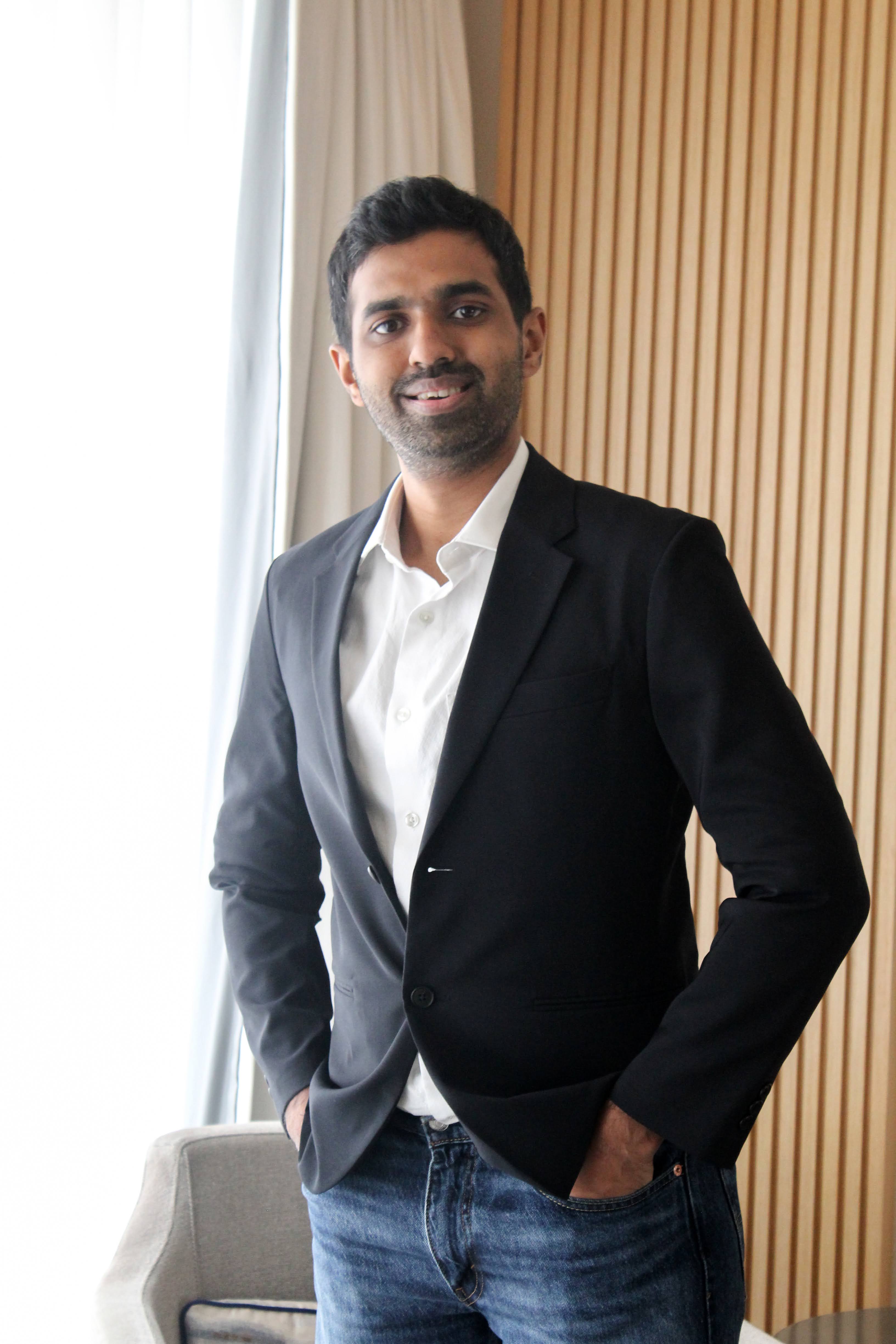 I am the Co-Founder & CTO of Xaltius, a Singapore based Data Science and AI startup, and a machine learning enthusiast who loves to interact with people and learn more about how artificial intelligence is shaping the lives of organizations and people and how it is being used to optimize business operations today.
The post Interview with Guillermo Diaz, Jr., CEO, Kloudspot appeared first on AI Time Journal – Artificial Intelligence, Automation, Work and Business.
Source: https://www.aitimejournal.com/@a.m.aditya/interview-with-guillermo-diaz-jr-ceo-kloudspot