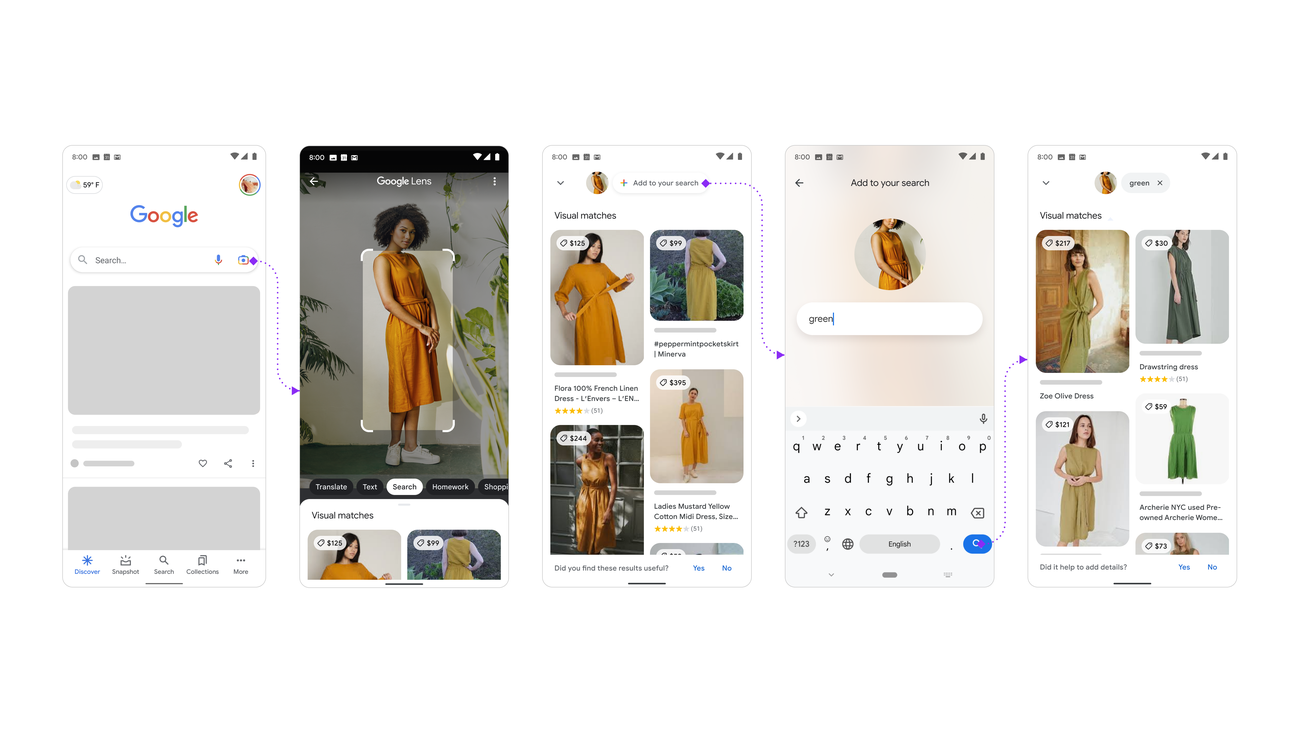 How many times have you tried to find the perfect piece of clothing, a tutorial to recreate nail art or even instructions on how to take care of a plant someone gifted you — but you didn't have all the words to describe what you were looking for?
At Google, we're always dreaming up new ways to help you uncover the information you're looking for — no matter how tricky it might be to express what you need. That's why today, we're introducing an entirely new way to search: using text and images at the same time. With multisearch in Lens, you can go beyond the search box and ask questions about what you see.
Let's take a look at how you can use multisearch to help with your visual needs, including style and home decor questions. To get started, simply open up the Google app on Android or iOS, tap the Lens camera icon and either search one of your screenshots or snap a photo of the world around you, like the stylish wallpaper pattern at your local coffee shop. Then, swipe up and tap the "+ Add to your search" button to add text.