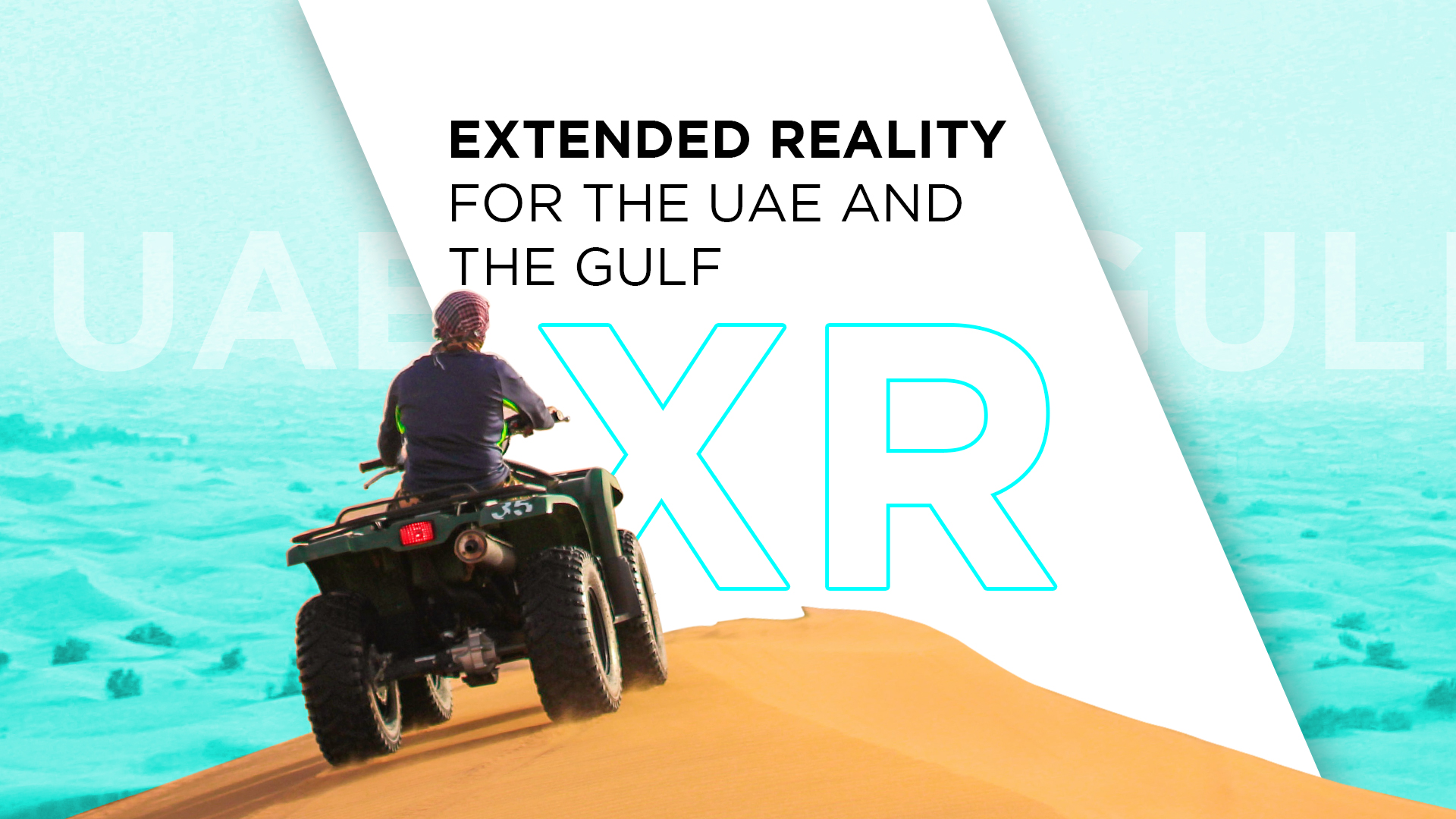 Did you know that the retail market in UAE is currently valued at over $3 Billion, and is increasing by 53% percent every year?
The statistic elucidates the fact that UAE is growing as a retail shopping destination.
In addition to shopping, the UAE is also growing as an educational, tourism and entertainment hub for people across the world.
Virtual Reality (VR) and Augmented Reality (AR) (Extended reality; XR when AR and VR are combined) are technologies that can surely help the people involved in the above mentioned sectors and drive business.
Here's how this can be achieved.
Virtual Trial Rooms:
The United Arab Emirates is particularly known for luxury apparel, clothes, and jewellery.
When people wish to purchase a high value item, they want to try the product.
Through virtual reality, people can try different outfits, combinations, and apparel.
This in turn, will enable them to make more informed purchase decisions, and boost the conversion rates considerably.
This technology is particularly applicable to duty free showrooms, jewellery shops and luxury showrooms.
While in-person or virtual shopping can be made more interesting through XR, how would it be to bring the store home?
Virtual Stores:
Some people miss the human or personal connection in e-commerce-based shopping and yearn to visit different shops to make a purchase.
For such people, an augmented shop experience including an avatar-based salesperson who will help them make choices, show them the pieces, and help them make a purchase can be created.
Furthermore, exciting AR based activities, such as games can also be created to attract the attention of the customers.
The sky is literally the limit when it comes to deploying Virtual or Augmented Reality in the Retail Realm!
XR in Malls:
Dubai and UAE are home to the world's best malls and shopping complexes. The stores in these malls can make the shopping experience for their shoppers exciting by having a wide range of AR and VR based activities.
For instance, a virtual treasure hunt can be hosted in the mall!
Treasure Hunt in Malls:
The grand and spacious malls of Dubai are the perfect locations for such treasure hunts! With the advent of Augmented Reality (AR), treasure hunts have undergone a metamorphosis into a new and interactive digital avatar.
The concept of a treasure hunt is enhanced and made more exciting, when paired with the immersive capabilities of Augmented Reality.
Digitally interactive, AR enabled treasure hunts are combining the idea of a conventional physical scavenger hunt with the exciting world of augmented reality.
AR allows the overlay of virtual elements over a real-world location, which can be perceived using digital devices like smartphones.
AR treasure hunts can be used to create a sequence of location-based clues and can be spread over larger areas.
They're a great way to engage hundreds of players easily and seamlessly. They offer people of all age groups an opportunity to experience the simple joys of childhood all over again.
Tourism and Travel:
In 2019, Over 16 million people visited the UAE for travel and tourism. While this number did see a drastic dip in 2020 and 2021 owing to the pandemic, it will surely see a rise in the years to come.
The interest of travelers and tourists can be captured by providing them with enthralling Virtual and Augmented reality experiences.
In fact, the world's biggest Virtual Reality based theme park is located in the UAE.
Creating VR or AR based experiences in Zoos, Malls and other tourist attractions is a great way to pique the interest of tourists.
AR Enabled Selfies and Photos:
For instance, in zoos, tourists can scan a QR code near every exhibit and can view videos of the animal in its natural habitat or add an anthropometric version of the animal into their selfie at the zoo!
Such similar experiences can be created in buildings of national importance, monuments, galleries, and tourist attractions too!
360-degree Visits of Attractions:
Let tourists, travellers and even the localities experience breath-taking panoramic views of UAE's different buildings from the comfort of their homes.
Walk them through different buildings, a level at a time through the power of Augmented Reality and hyper realistic videos and experiences.
AR and VR for Marketing:
Market the beauty, magnificence, and charm of UAE to the world through exciting Augmented and Virtual reality-based experiences.
Sell the experience of visiting this exquisite nation through beautiful experiences. Create a buzz around UAE by offering a gorgeous sneak peek through virtual reality.
The Bottom Line:
The applications of Virtual and Augmented Reality in this glorious nation are only limited by the imagination.
In addition to the aforesaid experiences, XR based experiences to make online education and practical lessons more interactive are a great addition to the education system.
Furthermore,
medicine, healthcare and just about any sector can benefit by leaps and bounds by harnessing the power of XR!
References:
https://gulfbusiness.com/uae-retail-e-commerce-market-reaches-3-9bn-in-2020/
Source: https://www.augray.com/blog/extended-reality-for-the-uae-and-the-gulf/