Week #150 overlapped with the DreamHack Atlanta weekend, meaning participation was down across the board.
The Korean server cup was played entirely between players who did not attend DreamHack Atlanta, so it was no surprise to see

Dark come out on top. The European cup actually featured

HeroMarine playing from his hotel in Atlanta, but ultimately it was online powerhouse MaxPax who took first place.
The American server cup had a fairly strong pool of players, including Dark, ByuN (who rushed home after being eliminated on day 2 of DreamHack), and HeroMarine (still playing from his hotel). However, it was

MaxPax who triumphed again, achieving an EU-NA double on the week.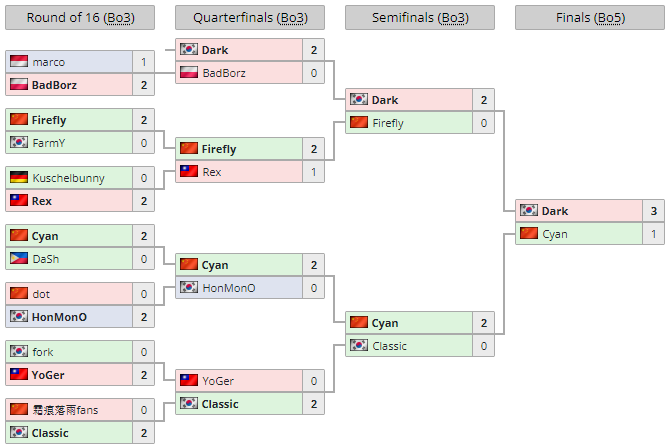 *****
European Cup (partial bracket shown)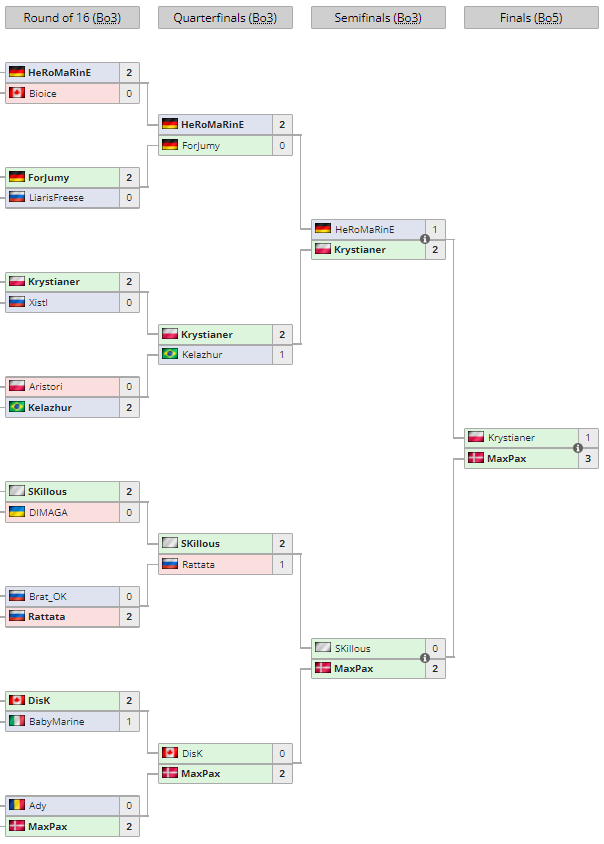 *****
American Cup (partial bracket shown)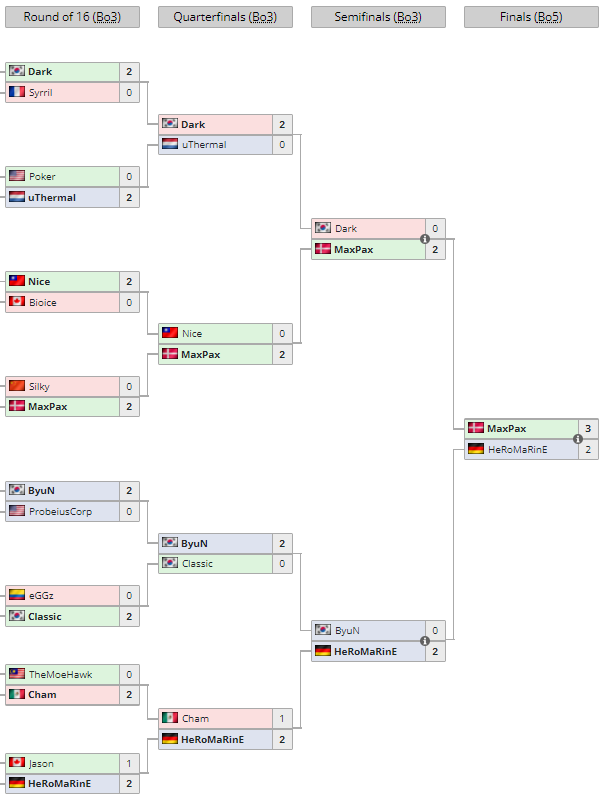 Source: https://tl.net/forum/starcraft-2/603584-esl-open-150-dark-wins-kr-maxpax-doubles-na-eu