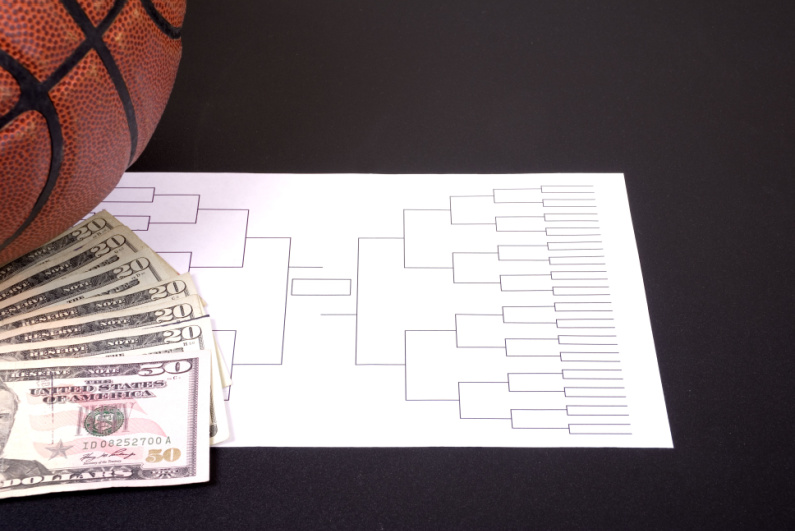 More March Madness at BetMGM
BetMGM is offering a $10m prize to anybody who is able to create a perfect March Madness bracket.
chances of nailing a flawless bracket are one in 9.2 quintillion
There has never been a perfect bracket verified by the NCAA. The chances of nailing a flawless bracket are one in 9.2 quintillion which, in its full form, is one in 9,223,372,036,854,775,808. A quintillion is one billion billions.
BetMGM's prize is only for mobile customers that use the BetMGM sportsbook to fill out their bracket in a free-to-play pool. If a perfect bracket is not submitted, the company will send $100k to the person with the most correct bracket.
Last year, Bally's offered $100m to anyone who could produce an unblemished bracket. Of course, nobody stepped up to claim the prize as the Kansas Jayhawks went on to defeat the North Carolina Tar Heels in the championship game.
The Houston Cougars are BetMGM's favorite to win it all at +550. Both Kansas and Alabama are next at +800, and Purdue, Arizona, and UCLA are within spitting distance of the top three.
The tournament gets underway Tuesday afternoon with two First Four matchups. These are similar to the NBA's play-in tournament or the MLB's first playoff round where teams can play themselves into the "main" bracket with a win. Two First Four winners secure a 16 seed, and two get an 11 seed.
Source: https://www.vegasslotsonline.com/news/2023/03/14/betmgm-offering-10m-for-a-perfect-march-madness-bracket/