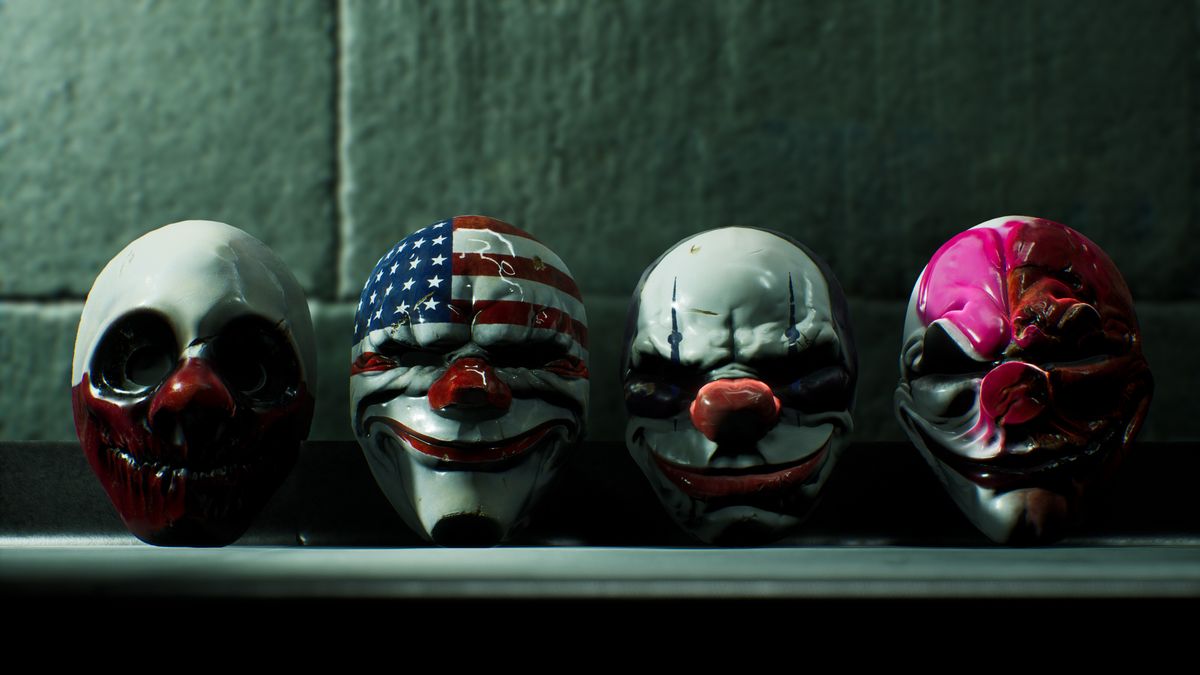 Starbreeze Studios and Prime Matter have dropped another teaser trailer for cooperative heist sim sequel Payday 3 (opens in new tab), and it somehow manages to provide less information about the game than the previous teaser trailer. Lasting a whole 21 seconds, the teaser shows a silhouetted figure saying "Alright guys, it's a simple job" before cutting to the Payday 3 logo.
The one useful bit of info the teaser provides is when we can expect to see the game in action properly, the answer to which is 'this summer'. Presumably, this means we'll see Payday 3 in one of the various non-e3 summer showcases happening next month, although there's no confirmation of that from Starbreeze.
We can also glean a couple of other nuggets of info from around the trailer. In a Steam news-post (opens in new tab) accompanying the video, Starbreeze recommits to releasing the game this year, while also acknowledging the lack of news up to this point. Beyond that, we also know the game will run in Unreal Engine, and features the four playable protagonists from the first two games.
The biggest question hovering over Payday 3, however, is whether it'll emerge unscathed from the disastrous couple of years Starbreeze experienced after the terrible launch (opens in new tab) of Overkill's The Walking Dead. Following that, the publisher filed for reconstruction (opens in new tab)to avoid bankruptcy, then its offices were raided (opens in new tab) by Swedish authorities, with CFO Sebastian Ahlskog accused of insider trading. Ahlskog was initially convicted (opens in new tab), but the conviction was later quashed on appeal (opens in new tab).
Starbreeze has since claimed its money troubles are over (opens in new tab) and that Payday 3's development is going fine. From the outside perspective, there's no obvious reason to question otherwise, although given the void of information surrounding the game, there's equally no reason to believe Payday 3 represents a roaring comeback for the Swedish developer. Hopefully we'll gain a better idea of how Payday 3 is shaping up in a month or two's time.
Source: https://www.pcgamer.com/a-payday-3-gameplay-reveal-is-coming-this-summer-according-to-an-incredibly-ephemeral-teaser-trailer