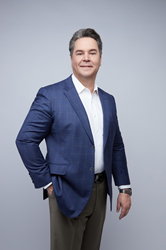 We are here to help our customers achieve their goals by giving them a system that spends their time well. StoreConnect is Time. Well Spent.
SYDNEY (PRWEB) March 14, 2023
Mikel Lindsaar, CEO and Founder of StoreConnect, a fully-integrated eCommerce 3.0 solution for small- and medium-sized businesses, is happy to announce the appointment of Nick Terrenzi as their new Chief Growth Officer. Lindsaar acknowledges, "Nick brings with him a vast range of sales experience both in direct sales and establishing partner networks. This new role will head up our international expansion, establishing StoreConnect sales teams in key hubs, both in the USA and worldwide." He adds, "StoreConnect has been experiencing massive growth over the last 18 months, both in its customer base and channel partner network, and Nick will help us take it to the next level."
Terrenzi is an international business leader, strategist, and #1 best-selling author of "Closing is NOT Your Problem" and is ready to release his second book, "Sales CPR – 101 Sales Failures Diagnosed With Solutions." He is in high demand worldwide as a speaker for audiences ranging from small business owners to Fortune 500 companies across a wide range of industry and government sectors. He has had over 3,500 speaking engagements in 32 countries on topics, such as International Management, project and process management, sales, speaking, and business administration.
As President and a member of the board of directors of Hubbard College of Administration International, Terrenzi opened more than 40 new international locations in less than five years and currently manages a total network of 50 locations in 28 countries delivered in 16 languages. He is a sales master and has trained over 20,000 salespeople in his storied career. He has logged several million air miles traveling to more than 250 businesses domestically and traversing the globe to more than 60 countries. Terrenzi believes that genuinely planning and managing international businesses comes from doing the work side by side with the people on the ground, not from sitting in Washington DC, NYC, or Los Angeles.
Terrenzi is a proud United States Marine Corps Veteran and an active member of the American Legion, a non-profit wartime veterans service organization providing a career path for veterans returning from overseas. Married for 30+ years, a devoted father of three children, and a part-time rancher, Terrenzi finds the time to engage in humanitarian causes, volunteering at a number of non-profit organizations working to elevate the lives of people in need.
Lindsaar states, "our values at StoreConnect are simple. We are here to help our customers achieve their goals by giving them a system that spends their time well. StoreConnect is Time. Well Spent. Having this guiding principle is deep within the DNA of our company. Nick Terrenzi is an exceptional thought leader whose remarkable career and personal achievements will undoubtedly align with our vision statement and his 'boots on the ground' approach to getting effective action going will be a major boost to our rapid expansion. The StoreConnect team is excited and confident that Nick's track record of growing international companies will help StoreConnect reach its growth targets, positioning it as an industry leader in eCommerce, CMS and POS solutions for SMBs in the global eCommerce marketplace."
About StoreConnect

Mikel Lindsaar, CEO and Founder of StoreConnect, is an experienced technology entrepreneur whose mission is to infuse small- and medium-sized businesses with the power to be successful in eCommerce 3.0 and scale to meet growing demand. Small companies can't waste time setting up their business on a platform only to repeat the process by changing platforms when they want to scale, nor do they want to waste time figuring out how to integrate multiple platforms. StoreConnect (built on the World's Number 1 CRM, Salesforce) gives clients a complete, powerful, configurable eCommerce and CRM solution where they can manage their website, online and in-store sales, provide amazing customer service, run all their digital marketing campaigns and have up-to-date detailed metrics, reporting and full understanding of their customer. They were awarded Salesforce's 2021 International Partner Innovation Award of the year for the Retail sector and are changing the ease with which small businesses are run ─ with a manageable price tag. StoreConnect is Time. Well Spent. Visit https://getStoreConnect.com/.
Share article on social media or email:
Source: https://www.prweb.com/releases/storeconnect_expands_its_global_reach_with_their_new_chief_growth_officer_nick_terrenzi/prweb19218903.htm