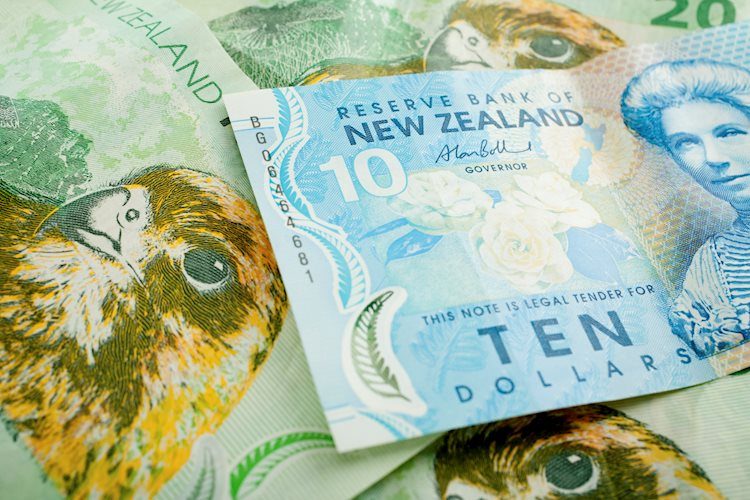 Share:
NZD/USD trades at 0.6206, down 0.47% at the press time.
US Retail Sales data declines by 0.4%, a little more than the 0.3% expected.
DXY maintains significant daily gains after US Retail Sales data, remaining above the 104.90 level.
Daily price movements:
NZD/USD sees a bearish intraday movement on Wednesday, with the last recorded price at 0.6206 where it appears to be temporarily finding a floor. The currency pair started the session at 0.6235, and the overall intraday price change was -0.47% at press time.
Daily economic events:
New Zealand's Gross Domestic Product (GDP) (QoQ & YoY for Q4) is to be released by Statistics New Zealand on Wednesday (21:45 GMT). It highlights the overall economic performance on a quarterly and yearly basis.
Already out is Retail Sales for February from the United States. This showed a fall of 0.4% MoM to $697.9 billion, according to data from the US Census Bureau report on Wednesday. This figure follows a 3.2% increase in January and was slightly below market expectations, which predicted a decline of 0.3%.
Following this data, the US Dollar Index (DXY) maintains its upward momentum, printing a 1.30% increase on the day, trading above 104.90 at the press time. A relatively more substantial DXY pressures the NZD/USD currency pair ahead of New Zealand's GDP data releases on Wednesday at 21:45 GMT.
Technical View:
The NZD/USD pair trades just below its daily 20-SMA (0.6195) and significantly below its 50-SMA (0.6313), indicating a bearish bias in short to medium term.
The daily RSI(14) of 47.057 suggests a nearly neutral momentum as the pair trades close to the 50 mark. However, the market may encounter some resistance, as the daily resistance levels are at 0.6257, 0.6278, and 0.6308.
The daily pivot point for the NZD/USD pair is 0.6228, slightly above the last intraday price at press time. The daily support levels are found at 0.6207, 0.6177, and 0.6157. If the pair manages to break above the pivot point, it may test the resistance levels, while a break below the pivot point could trigger a test of the support levels.
Source: https://www.fxstreet.com/news/nzd-usd-finds-floor-around-06200-after-us-retail-sales-data-202303151407