Share:
Jerome Powell testimony in the US Congress will be a top-tier market moving event.
New clues on the Federal Reserve interest rate hike path are awaited.
US Dollar, stock markets and other asset classes could see big swings on Fed Chair words.
Jerome Powell, Chairman of the Federal Reserve System, will testify on March 7 in the US Congress, in front of the Senate Committe on Banking, Housing and Urban Affairs. The hearing, entitled as "The Semi-Annual Monetary Policy Report to the Congress", will start at 15:00 GMT (10:00 US Eastern Standard Time), and it will have the full attention of all financial market players.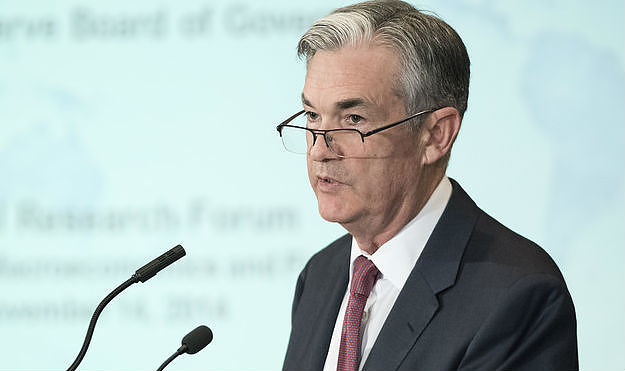 Jerome Powell, Federal Reserve Chaiman, will deliver a key speech today in front of the US Senate
Jerome Powell is expected to address the main takeaways of the semi-annual Federal Reserve Monetary Policy Report, published last Friday. In that report, the Fed mentioned that "ongoing increased in the fed funds rate target are necessary" and that "bringing inflation back to 2% likely requires a period of below-trend growth, and some softening of labor market conditions."
Expect US representatives in the Senate to inquire Powell in a long Q&A session about the future path of interest rates and how will the Fed assess how much more monetary policy tightening is needed. Markets could see strong moves to the US Dollar, US Treasury bond yields, stock markets and all asset classes, including Gold price and all major currency pairs, during Powell's testimony.
About Jerome Powell (via Federalreserve.gov)
"Jerome H. Powell first took office as Chair of the Board of Governors of the Federal Reserve System on February 5, 2018, for a four-year term. He was reappointed to the office and sworn in for a second four-year term on May 23, 2022. Mr. Powell also serves as Chairman of the Federal Open Market Committee, the System's principal monetary policymaking body. Mr. Powell has served as a member of the Board of Governors since taking office on May 25, 2012, to fill an unexpired term. He was reappointed to the Board and sworn in on June 16, 2014, for a term ending January 31, 2028."
Source: https://www.fxstreet.com/news/jerome-powell-speech-preview-fed-chair-testifies-in-us-congress-202303071300