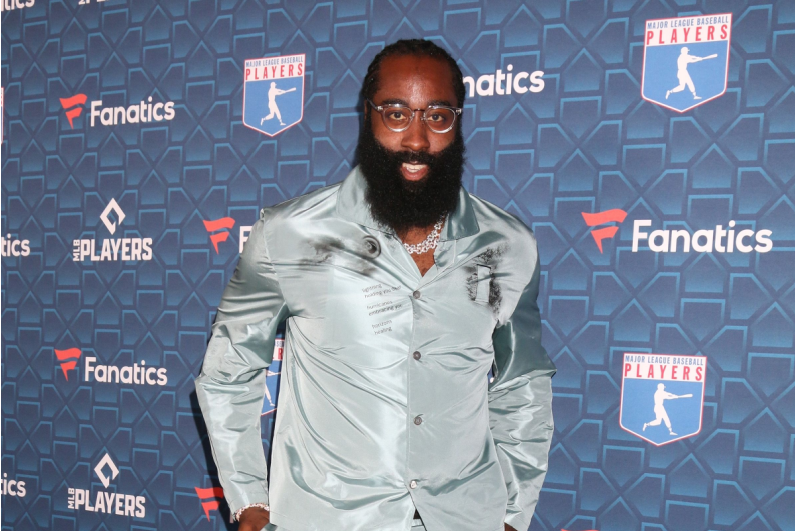 Philadelphia 76ers guard James Harden was caught on video slapping a man outside of a casino in Las Vegas.
The footage released by TMZ has no specific date, but is said to be from earlier this week. Harden and the Sixers have not played since Saturday, April 22, when they completed a sweep over the Brooklyn Nets in the first round of the NBA playoffs.
The identity of the man Harden slapped has not been confirmed, but is purportedly part of his entourage. The two appear to be locked in a verbal altercation before Harden extends his arm to slap him.
Harden and the man later entered the casino together.
Las Vegas police confirmed that there have not been any incident reports filed against Harden, and witnesses say that Harden and the man later entered the casino together.
Fans on social media questioned why Harden was in Las Vegas during the postseason in the first place:
Harden has a well-known history as a lover of the nightlife. He previously admitted to traveling and playing on little sleep after excursions across the country.
Harden will be a key piece in the 76ers' upcoming series against the Boston Celtics in the Eastern Conference semifinals. Presumptive MVP Joel Embiid will play, but will be less than 100% because of a knee injury, and the Celtics are the favorites to win the title (+160 on FanDuel sportsbook).
The 76ers went 1-3 against the Celtics with Harden in the lineup this season. He averaged 25.5 points, 9.0 assists, and 5.5 rebounds in those games.
The 76ers are +250 underdogs to win the series.
Source: https://www.vegasslotsonline.com/news/2023/04/28/james-harden-caught-slapping-man-outside-vegas-casino/