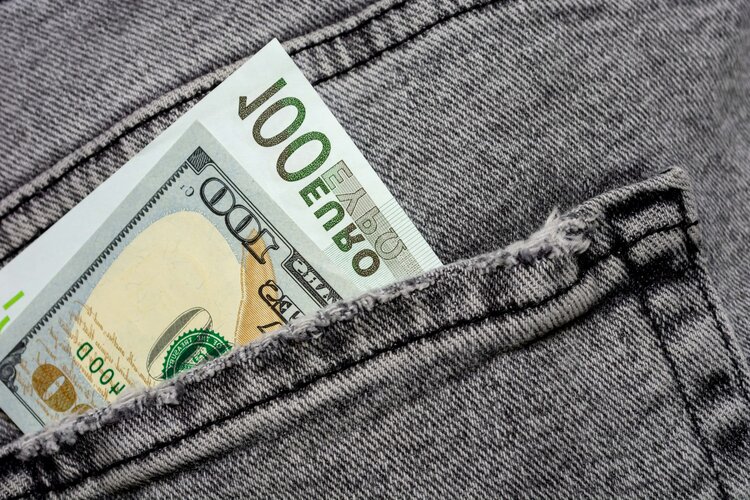 Share:
US Federal Reserve Chair Jerome Powell hints at a potential pause in rate hikes, indicating a data-dependent approach to monetary policy.
St. Louis Fed President Bullard predicts two more rate hikes, while others voice the importance of watching how inflation develops.
Hawkish rhetoric by European Central Bank officials underpins the EUR/USD pair.
The EUR/USD began the week sideways, clinging to the 1.0800 mark amidst a slightly upbeat market sentiment sponsored by an improvement in US ceiling discussions, despite hawkish rhetoric by Federal Reserve's (Fed) officials. At the time of writing, the EUR/USD is trading at 1.0804, almost flat, after hitting a daily low of 1.0795.
Investors eye upcoming PMI data and further central bank official comments
The market sentiment remains slightly upbeat, with two of three US equity indices posting gains. During the last week, US Federal Reserve (Fed) Chair Jerome Powell struck a neutral tone on remarks last Friday, saying, "The risks of doing too much or doing too little are becoming more balanced, and our policy adjusted to reflect that." Fed Chair Powell added that the Fed would be data-dependent, opening the door for a pause.
Earlier Monday, Federal Reserve officials commented that more tightening is needed, namely St. Louis Fed President Bullard, foreseeing two more rate hikes. At the same time, Minnesota's Fed President, Neil Kashkari, is open to pausing but emphasized that it's important to "not signaling that we're done." Of late, Atlanta's Fed President Raphael Bostic commented that policy tightening acts with a lag, and he's "comfortable" waiting for how "things play out." Richmond's Fed President Thomas Barkin commented that he's "still looking to be convinced that inflation is in steady decline."
Data-wise, the Eurozone (EU) economic docket featured that consumer confidence in the bloc rose 0.1 in May to -17.4 vs. April -17.5, though it came below estimates for an improvement toward -16.8.
European Central Bank policymakers on Friday, led by Christine Lagarde and Isabel Schnabel, stuck to its hawkish rhetoric, which trimmed the Euro's (EUR) losses towards the weekend. ECB President Lagarde said the ECB would do what is necessary to deliver price stability and commented that she would not trade off price and financial stability. The ECB member Isabel Schnabel commented the ECB must continue to fight inflation "with determination."
In the meantime, negotiations in the United States (US) would resume on Monday, after US President Joe Biden called US House Speaker Kevin McCarthy on Sunday after McCarthy's and the Republicans stepped out from talks on Friday. Of late, the US Treasury Secretary Janet Yellen said that chances that the US can pay its bill by mid-June are trimming.
Upcoming events
The EU's economic docket will feature S&P Global PMIs, Current Account figures, and additional ECB speakers. The US economic agenda will feature Federal Reserve speakers alongside the report of final figures of the S&P Global PMIs on Tuesday.
EUR/USD Technical Levels
Source: https://www.fxstreet.com/news/eur-usd-holds-steady-above-10800-on-upbeat-sentiment-progress-us-debt-ceiling-talks-202305221653