by Wax
Despite the imminent GSL and EPT playoffs, participation in the ESL Open Cups remained high in week #175.
The Korean server cup saw both ByuN and Cure participate, despite both players being GSL semifinalists. While Cure went out early in a 0-2 loss to Astrea,

ByuN went all the way to defeat Classic 3-2 in the finals.
A highly competitive European cup was won by

MaxPax, with the secretive Dane taking out Clem, HeroMarine, and Lambo in the final rounds.
ByuN showed up again in the American server cup, but was upset by the rising Canadian Protoss Trigger in the semifinals. However, trigger had to settle for second place, with

Solar taking top honors on the week.
In the non-ESL weeklies,

Clem won Kung Fu Cup #5 with impressive showings against Dark and MaxPax in the last two rounds. KSL #10 went to

Solar, giving him a quasi-double on the week.
---
ESL Open Korean Cup (partial bracket shown)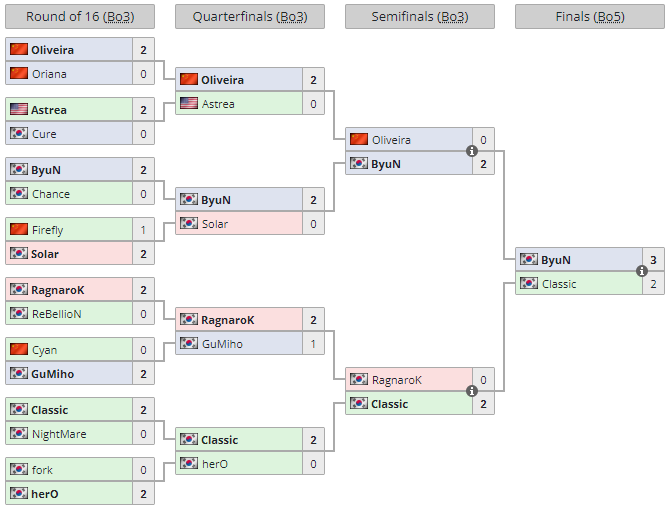 *****
ESL Open European Cup (partial bracket shown)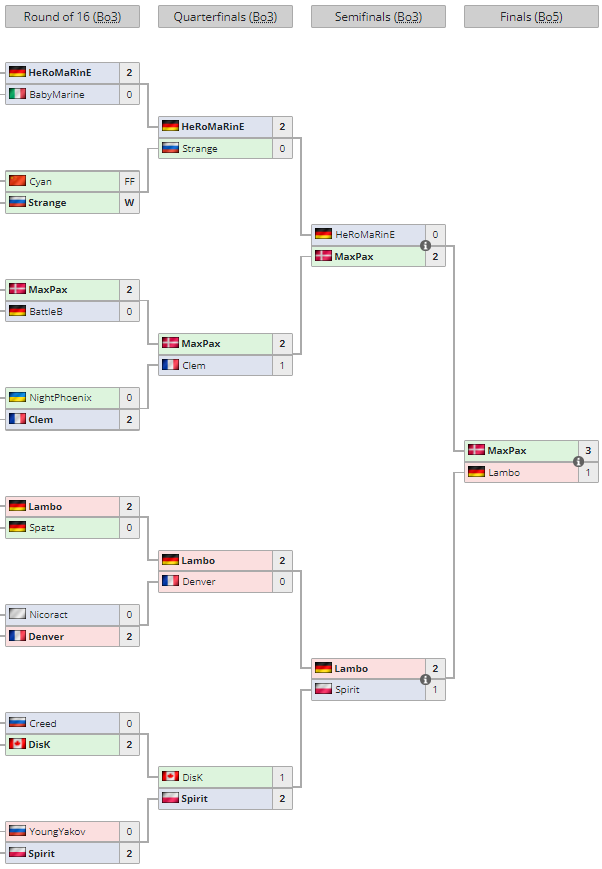 *****
ESL Open American Cup (partial bracket shown)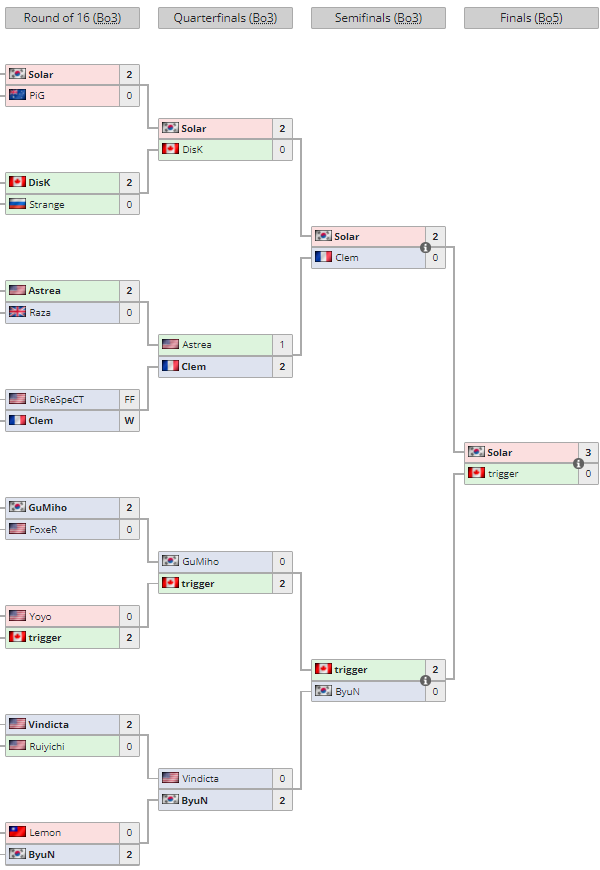 *****
Kung Fu Cup #5 (partial bracket shown)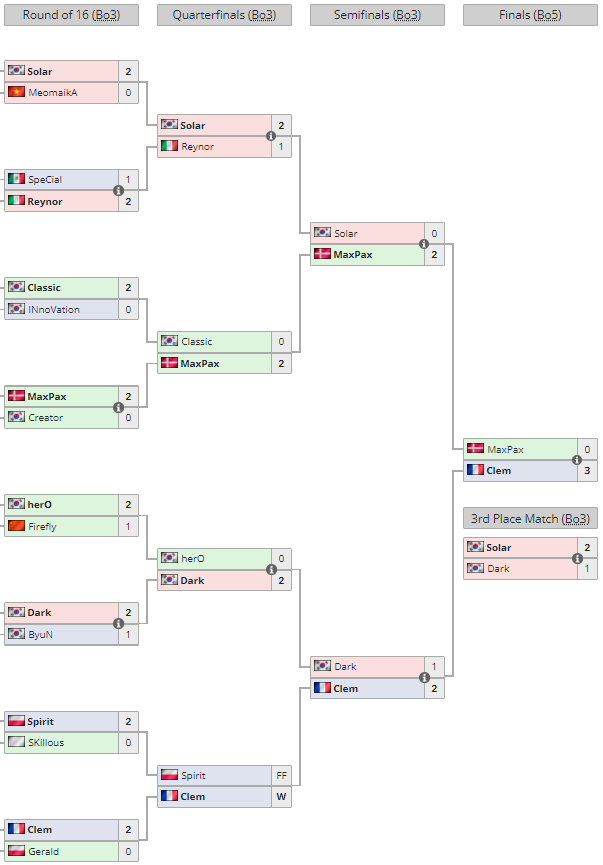 *****
Korean StarCraft League #10 (Partial bracket shown)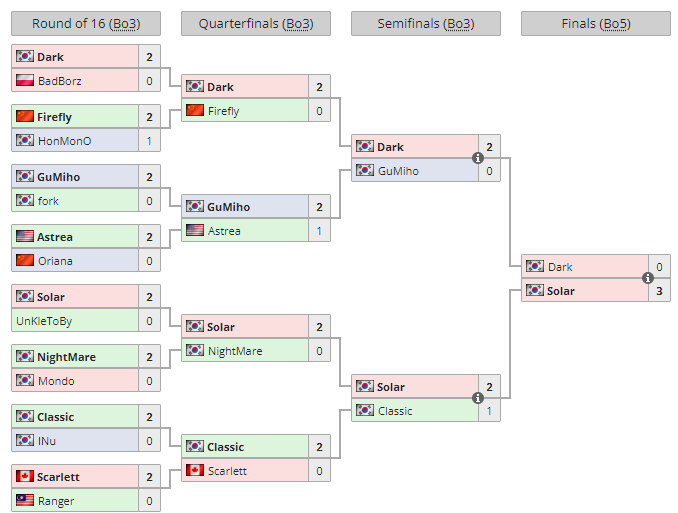 Source: https://tl.net/forum/starcraft-2/611672-esl-open-week-175-byun-maxpax-solar-win