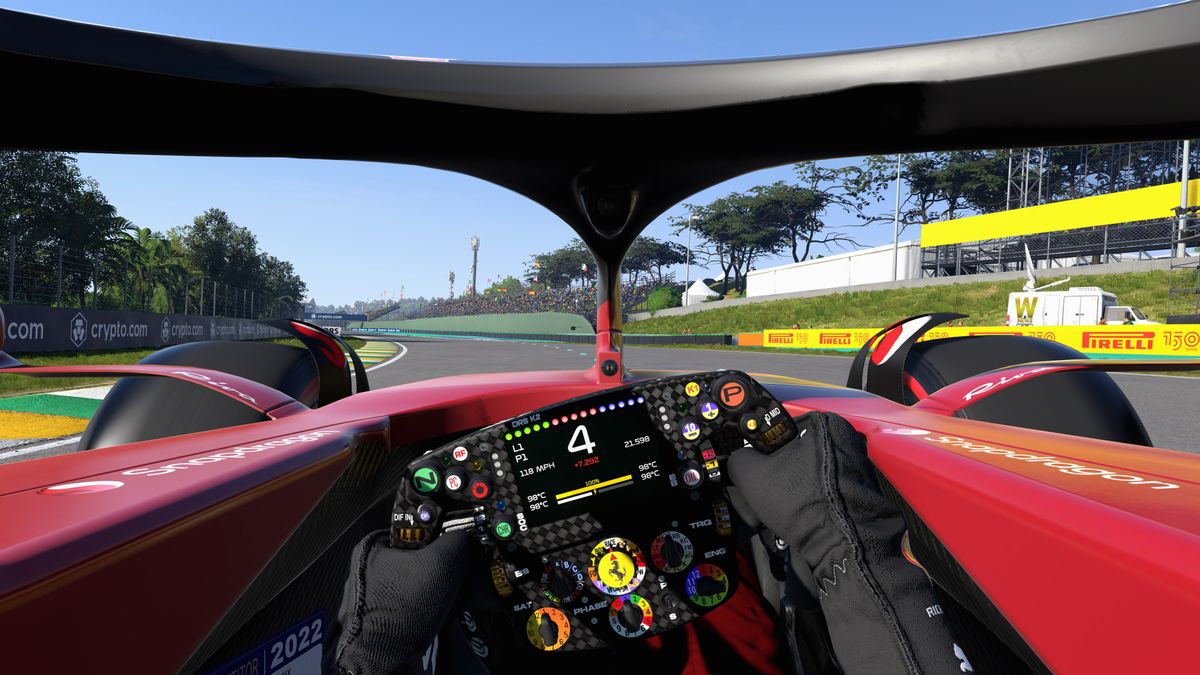 Game developers now have unfettered access to AMD's latest and greatest upscaling technology, FidelityFX Super Resolution (FSR) 2.2. AMD has made both the API and source code available on its GPUOpen website (opens in new tab) for all to integrate. That should pave the way for a few more games offering this impressive upscaling technology in 2023.
FidelityFX Super Resolution (FSR) is a tool we've come to rely on for gaming performance over the past year. It's a universal upscaling algorithm that works on any graphics card and bumps up performance with mostly minimal impact on overall image quality. It's similar in its aims to tools such as Nvidia's DLSS or Intel's XeSS. Every so often, it gets a little better, too, with the latest version 2.2 bringing with it reductions in what AMD calls "High-Velocity Ghosting."
This ghosting issue was most prevalent in racing games. Unsurprisingly, then, the first three games out of the gate with FSR 2.2 so far have been Forza Horizon 5, F1 22, and Need for Speed Unbound. These three games' developers receiving access to the improved API ahead of its wider release today.
FSR 2.2 also brings with it all the benefits first introduced with FSR 2.0 (opens in new tab), such as a swanky new temporal algorithm that cuts out any need for TAA.
It was in F1 22 that I took FSR 2.2 for a spin (opens in new tab) back in January, and I came away impressed. A simple tweak to turn the feature on in the settings menu and I saw an 11% increase in performance versus the same run with FSR 1.0 enabled, and also some minor improvements to the game's looks. You won't find me complaining about that sort of uplift for nothing.
The main benefit to a more easily accessible API is wider support overall. While it still takes time and effort to integrate this sort of functionality into a game, at least as an easily available tool with lots of info on how to get it functioning properly there's greater impetus for devs to take a look. And so too can modders take advantage of these freebie FSR files. That's another thing to look out for if you're craving more performance in your games but don't want to splash out on a new graphics card.
Fingers crossed that means some more games launch with FSR 2.2 support going forward, and AMD says it now has 250 available or upcoming games with FSR. There's even a list of all the FSR 2 games (opens in new tab). That growing support is good news, as I have to admit some sort of in-game upscaler has become a real must-have feature for me in 2023.
Source: https://www.pcgamer.com/devs-and-modders-can-now-freely-add-amds-best-upscaling-algorithm-into-games