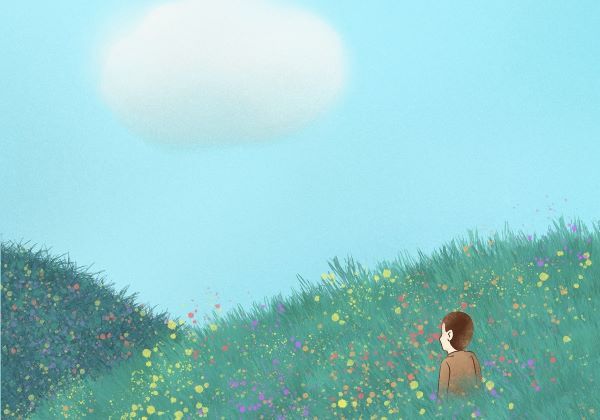 As educators, our complete focus must remain on helping students achieve, enabling them to thrive, even when they are not supposed to. Despite the many disruptions to this aim, from polarizing politics to toxic poisons of social media gaslighting to even the day-to-day grind that wears down educators, we need to nurture the kind of creative flow that fosters environments in which children shine.
Putting aside the external challenges, consider a recent study that shows two full work days a week are lost to email. A productivity level that drops 40% does not help children.
So how do we evade this? Find your passion, like I did. I write. I write a lot. I have even been criticized for doing so. I ignore these criticisms so I can remain creative for kids. I keep writing because when we do something motivating that is tied to our professional pursuits, such as helping children succeed, we engage in an additive experience.
That is, we bring creative solutions into classrooms. We rejuvenate creativity and foster inspiration in the children who watch and learn from us everyday. That matters because as an educator, if I am prosperous in helping children succeed, everyone wins. Parents, my faculty, and most importantly, students themselves win. By getting into a flow state through writing, I am expanding my repertoire on how to help children flourish, and then I am bringing exceptional ideas back to share with everyone who contributes to the development of our children.
You might not not consider writing to be your additive experience in supporting children as I do. However, there are other ways you can "Find your why" purpose, and value in your work to better connect with students and guide them toward success. By discovering your own why, you add back for students in disproportionately higher yielding ways.
Using An Observed Behavior Chart: "What Do We Have to Lose?"
Let's explore one example of finding your why. I've written about instituting an observed behavior chart with children who are endlessly disruptive, after all else fails. When I present this as a solution, educators and parents are often doubtful of its success. Who can blame them? Nothing else has worked, so why should this?
Certainly, I would never proclaim that anything is a silver bullet. Yet when I discover something, write, and present about it, and see it just keeps working, I have to say, "Why not? What do we have to lose?"
Recently, I received a call from a parent, one who was extremely upset. She was done(!). We did nothing to help her child. In fact, he regressed, she expressed in her frustrated tone. As I listened, I came to understand that her son was impulsive. He had frequent outbursts and was always getting in trouble. His exasperated teachers who were attempting to redirect his behavior with little success.
I suggested that we try an observed behavior chart. Frustrated and willing to try anything, her response was "Why not?"
The next step was teacher buy-in. I ran this concept by the teacher, who shrugged her shoulders with similar doubt, "Sure, why not?"
The Observed Behavior Chart Process
Establish a baseline
Have a student conference with results revealed
Establish a goal
Monitor
Provide incentive if goal is achieved
Breaking this into steps, we begin with the baseline. This is perhaps the most difficult part of the process because educators are tasked with charting the student's behavior for three classes without revealing that they are doing so and allowing disruptions to proceed. This is the only way to achieve an accurate account of the frequency.
Student conference – sharing results – This is a private conference between teacher and student in which the teacher reveals what they have been doing and reports the numbers. Often, this is shocking news for students. They may know they are being disruptive, almost never do they recognize the frequency or the duration of incidents. Therein lies the problem: lack of awareness.
Once the student learns the degree of their disruptiveness, a goal is established. For instance, the student mentioned above averaged 19 disruptions per class period. They may sound exaggerated–it's not. Teachers agree that perfection is unrealistic, they are just happy to see a considerable reduction. The goal this student set was to reduce disruptions to no more than five per class.
The student is now fully conscious of the tracking, and that alone can change behavior. Yet offering an additional incentive, such as five free minutes on Fridays, a positive call home, a sticker, whatever motivates them, is worth considering. I have even had students read to preschoolers. This student, like many before him, would check in asking, How am I doing? That increase in acute awareness and focus on self control produces predictably remarkable results, time and again.
Not once did this student exceed three disruptions. He was so motivated that he started feeling better about himself, and a cascade of positives followed. Improved grades, a happy parent, believing in himself, and more. I encouraged him along the way. I even shared that I was the same kind of kid, I just needed an adult to believe in me. Now he had adults who believed in him, too.
Creativity & Observed Behavior Chart: Anyone Can Do This
Recently, I saw the mother of the previously disruptive child at a school event. She thanked me relentlessly, cried and hugged me. I told her all I did was point him in the right direction. He did the rest. The teachers could not believe that something so simple, so practical, just worked. It does, for most kids, most of the time, and that's enough to write about and then make an idea live in your school.
If you're interested, I have included the form. It's not copyrighted, and every child should benefit from a simple practice such as this. One that was born from me writing and researching about it.
I challenge you to find your why too, setting aside modern day disruptions that take your creativity hostage. If you find a pursuit aligned to your professional goals that adds, rather than subtracts, seize on it and employ antidotes to the disruptive forces all around us. Find that kind of inspiring next level success. Just ask my friend, who has control, belief, and a winning mindset over his behavior now.
To share your feedback and ideas on this article, consider joining our Tech & Learning online community here
Source: https://www.techlearning.com/news/creativity-unleashed-using-an-observed-behavior-chart-to-limit-disruptions