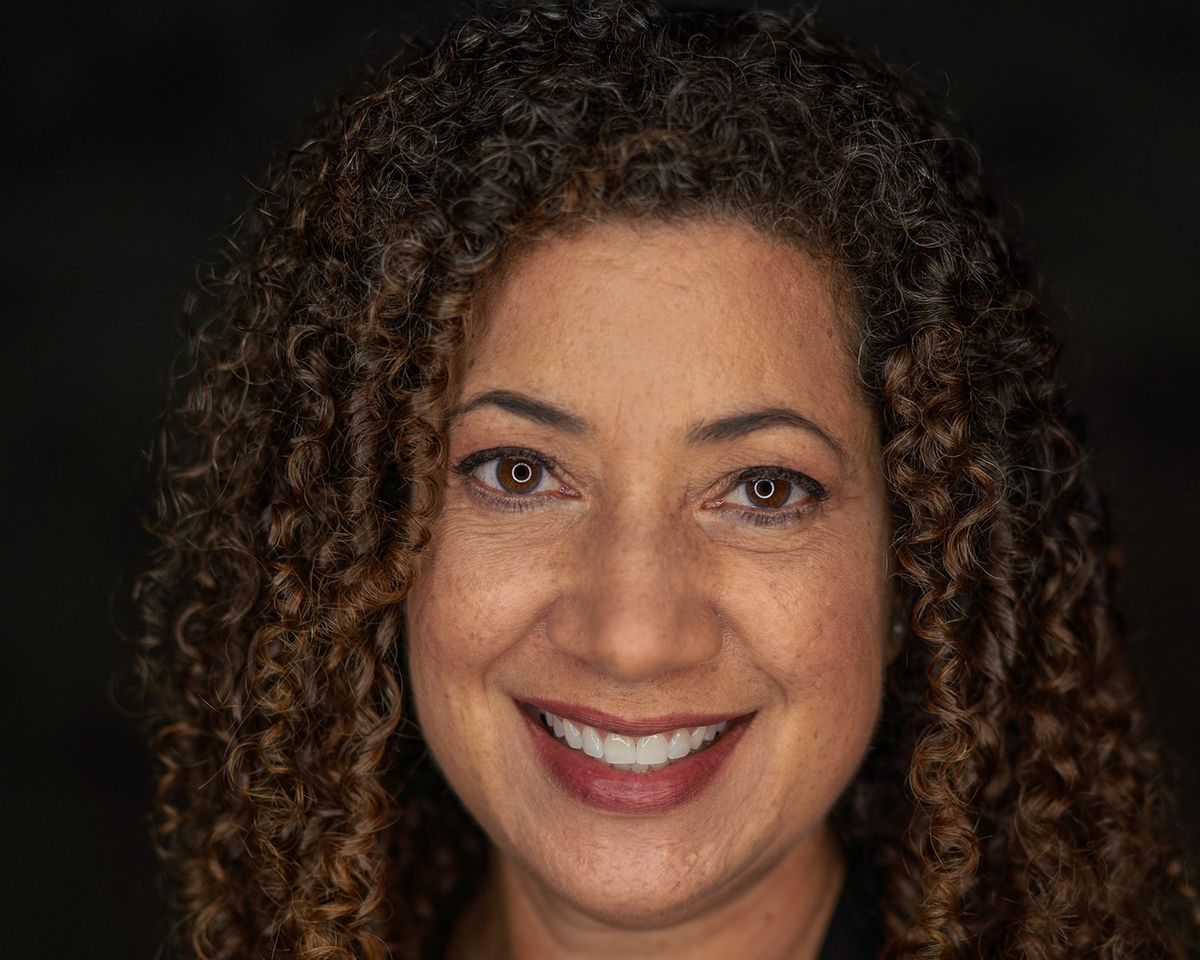 Adina Sullivan-Marlow always wanted to be a teacher but the pathway to education, as is frequently the case for people who look like her, was full of obstacles.
"There was a financial barrier," she says. "I couldn't go into a bachelor's and credential program right away. I was working my way through school."
She had to figure out the requirements for the profession on her own. "It took a long time and a lot of student loans to finally get to where I was able to become an educator, and along the way, I ended up working in a different career just because of the time that it took to get there."
While Sullivan-Marlow stuck with her dream of becoming an educator, she knows that many others may have given up.
Sullivan-Marlow is now the coordinator of teacher effectiveness and preparation at the San Diego County Office of Education. Her personal history makes her particularly passionate about the work she does with Educator Pathways (opens in new tab), which was started by the Office of Education in 2020 to recruit more people of color to the teaching profession in San Diego County.
"In San Diego County approximately 70% of the students are of color but only about 30% of the educators are," Sullivan-Marlow says. "That doesn't quite match up and it's not like we're looking for a one-to-one match, but it should be that our students are seeing themselves represented in the educators whether they are teaching or non-teaching positions."
She shares five strategies Educator Pathways is using to accomplish this.
"We are serving as a way to connect the dots for folks who are interested in education and careers," Sullivan-Marlow says. "It can be kind of challenging to understand what the requirements are to become an educator, and what the financial supports are that are available. It seems like a pretty daunting task. So to help them to understand, we coordinate with our community colleges and our four-year institutions, to clarify what the pathway is and get everyone kind of talking to one another."
2. Recruit People Who May Not Realize Education is an Option for Them
Educator Pathways also works to recruit new teachers to the field who may never have seriously considered a career in education before.
"There are some folks who knew from when they were three that they wanted to become an educator and always wanted to become a teacher, and played school and all that, but that's not true for a lot of folks, especially for folks of color who maybe didn't get that initial tap from someone who said, 'You'd be a great educator,'" Sullivan-Marlow says. "So they've gone off into other careers, or maybe they have taken a classified employee route, a nonteaching route for various reasons in schools."
3. Classified Employee Training
Educator Pathways has specifically identified non-teaching school employees as potential educators. "We're part of a consortium that offers a classified employee teacher recruitment grant that helps to reimburse folks for their education-related expenses so that they can pursue a teaching credential," Sullivan-Marlow says. "We are expanding that. We are hiring some part-time folks who have an advisement counseling background to really work with folks that are interested and help kind of build an individualized plan. Where are you starting from? Where do you want to get to? Okay, let's figure out how that works. Let's assist you along the way."
Bringing more minority representation to your school, district, or county often requires active recruitment efforts with community partners.
"We reach out to Fleet and Family Services," Sullivan-Marlow says. "San Diego is a military town, and we have folks who are transitioning out of the military as well as their dependents, who maybe have some experience that would be great in education. We are working with community groups such as San Diego Workforce Partnership for folks who are looking to enter a new career either because they're new to the area or they're transitioning careers."
These outreach efforts are part of Educator Pathways' goal of finding people who never realized that education was a potential career for them.
5. Explaining The Joy and Power of Teaching
"We also talk education careers as a community service, as a public service, as a way to have an impact on your own community," Sullivan-Marlow says.
Reframing a career in education this way helps recruit new educators who may have a complicated relationship with the profession. "Maybe one of the reasons you didn't enter this opportunity is because your experience was not so great in school, or the experience of the folks who look like you was not good," Sullivan-Marlow says. "I can understand that from my own family experience."
That's why Educator Pathways focuses on the positives of the profession, and the role new teachers can have on making it even better. "This is really a way to have an impact and make that change in your schools and in your community by being part of the education community," she says.
Source: https://www.techlearning.com/news/5-ways-educator-pathways-is-promoting-dei-in-san-diego-county